Welcome to EDULINK's Newsletter!
Check out the NEW format of our newsletter, which now includes both PA-ETEP and COMPLY. We hope you'll take a moment to get caught up on our latest updates.
Welcome to Our Newest Clients!
PA-ETEP
Rochester Area
Hazleton Area
Sun Area Tech
William Penn
Infinity Charter
Gettysburg Montessori
City of York
Gettysburg Area
COMPLY
Titusville Area
Forest Area
Hazleton Area
Glendale
Keystone
Lehigh Valley Charter
Crestwood
Greater Latrobe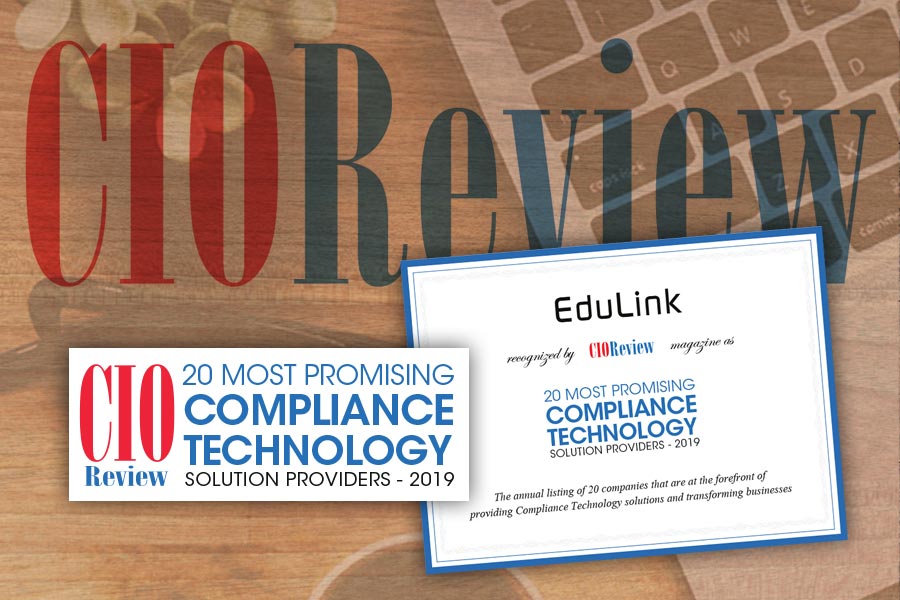 Edulink Named One of 20 Most Promising Compliance Technology Solution Providers of 2019
The entire Edulink staff is proud and honored to be acknowledged for the effectiveness of our products, as well as our ongoing commitment to helping educators throughout the Commonwealth efficiently comply with State-mandated regulations.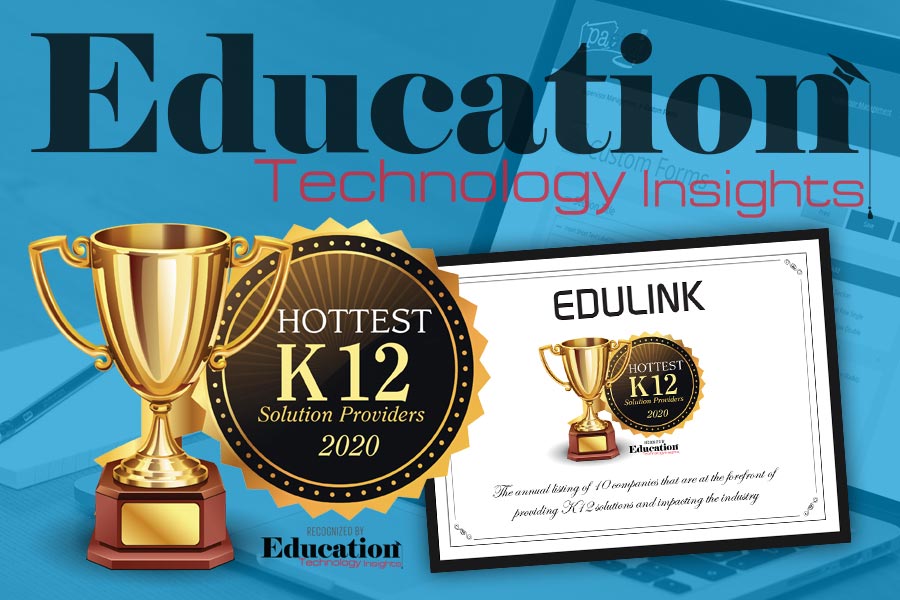 Edulink Named One of the Education Technology Insights' 10 Hottest K12 Solution Providers for 2020
Edulink takes great pride in being acknowledged for our commitment to serving educators throughout Pennsylvania. Being responsive to the ever-changing challenges educators are facing now is more vital than ever before.
Latest PA-ETEP and Comply Updates
Pennsylvania Act 13 of 2020 has made modifications to the Educator Effectiveness process which will go into effect for the 2021-22 school year. Edulink is working to align PAETEP with the new requirements with no additional cost to our clients.
read more
We know it has been a challenge to conduct your day-to-day operations during the COVID-19 pandemic and thought you might appreciate some of the ways that Comply has been helping educators stay on track.
read more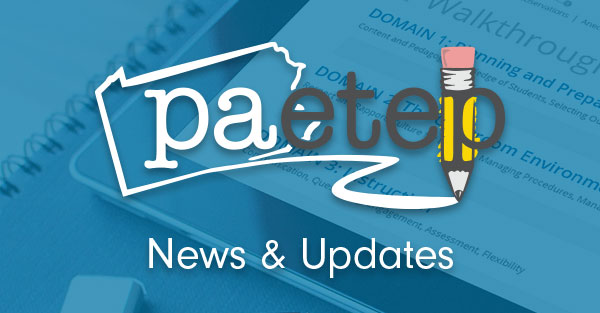 PA-ETEP Training Resources Available
Remember that our Support desk has myriad of resources and training materials available as a refresher for current users or as a means for you to train your newly hired staff on PA-ETEP. Visit our Support desk page, which includes a link to our recorded refresher webinar!
PA-ETEP Modules
If you are not taking advantage of all of our modules in PA-ETEP, learn more about how you can get the most out of the software by using the Differentiated, SLO, Non-Teaching Professionals (NTPE), Attachments, and Custom Forms modules. Check out the PA-ETEP Modules.
Speech and Language Role/Rubric Update
We recently notified you about the addition of the Speech and Language rubric to PA-ETEP. You may now use the rubric by assigning a user the NTPE Role and NTPE Sub-Role of Speech Language Pathologist. This allows you to utilize an 82-3 form and Speech Language Pathologist rubric inside the NTPE Observation, Formal Observation and/or Differentiated Supervision process.
In some instances, a Speech Language Pathologist may be working without a Speech Language Pathologist certificate from the state and it is therefore recommended that the individual be evaluated as a Teacher with a unique role.
Learn about how the state defines Teachers with Unique roles
Click HERE to learn more about Teachers with Unique Roles.
Information/Resources on NTPE observations!
Click HERE to learn more about NTPE Observations.
Finalizing 2018-2019 82 Forms
In preparation for the release of SPP scores and the completion of 82 forms, remember to refer to our Support articles for help! We have step-by-step instructions for accessing the SPP data and adding the scores in PA-ETEP.
Principal/Supervisor Capabilities in PA-ETEP
Just a reminder that Principals and Supervisors have access to do a number of things in PA-ETEP that help keep the observation process moving along as well as maintain your PA-ETEP portal. Take a look at our article highlighting these features!
Previous PA-ETEP News and Updates
Visit the archive of past PA-ETEP newsletters.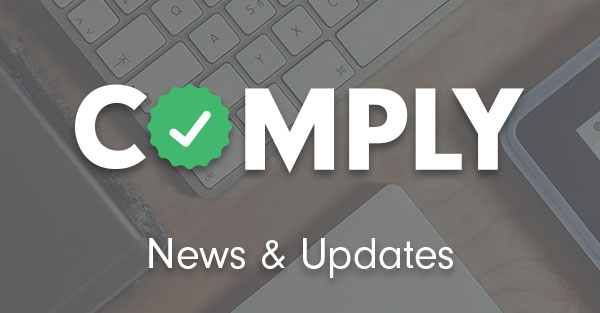 Legislation Update
The School Safety and Security Committee (SSSC) established within the Pennsylvania Commission on Crime and Delinquency (PCCD) recently announced School Safety and Security Grant Program funding for school districts for the 2019-2020 school year.
Details on the announcement can be found on the PCCD grant website. The application period opened September 9, 2019 and will close on November 4, 2019. The announcement states that both Meritorious and Competitive grants are available, which means grant money can be used to purchase software, including Comply.
Visit the PA Commission on Crime and Delinquency grant website for further details.
Comply Request Module Coming!
Field Trip Requests, Credit Approval, Conference Requests, Transportation Requests, Request for Act 48 Hours… Do you have any of these paper-based forms? Wouldn't it be much more efficient if these were electronic? Look no further… Comply has you covered!  Early in 2020, we will launch a brand new Request feature in Comply that will facilitate all of your district forms! No more triplicate forms, no more paper trails, and no more snail mailing. Keep an eye out for more details!
Comply Best Practices
Our Comply Best Practice Updates bring to light different uses of the software you may not have been aware of. Many districts have uncovered new and creative ways to track items that even we have found enlightening. We share these with you via our Best Practice Updates because we want to help you make the most out of Comply. If you have not seen our Best Practices yet, check them out now to explore all of our latest tips!
Recent Comply Case Study: Northeast Bradford School District
We recently sent you a client spotlight case study from Northeast Bradford! We love hearing from our clients to see how Comply has made an impact on workflow and administration of clearances, mandated trainings and Act 48 tracking. One of the biggest benefits Northeast Bradford has experienced is the significant amount of time saved as a result of using Comply. Additionally, the personal attention our support team provides has been immeasurable to their success with Comply. Take a moment to read the case study!
Previous Comply News and Updates
Visit the archive of past Comply newsletters.