Comply Allows You to Track and Manage All of the Following and More:
Clearances
Mandated Trainings
Child Abuse Recognition and Reporting (Act 126)
Suicide Awareness and Prevention (Act 71)
Student Assistant Programs (SAP)
PSSA Proctor Training
Trauma / Concussions  
Bullying Prevention
CPR
PIMS

Fire Drills
Bus Evacuations
PATI Survey
Acknowledgements / Sign-Offs

Acceptable Use Policy
Health Benefit Notice
Employee Handbook
New School Board Policy

Emergency Care Information
New Hire Items
School Truancy (Act 39)
Sexual Misconduct/Abuse Disclosure (Act 168)
Teacher Induction
Vendor Contract Renewals
Special Education Notices
Credit Approval Requests
Field Trip Requests
Transportation Requests
Requisition Requests
Conference Requests
Work Orders
Requests for Act 48 Hours
Comp Time Requests
PERMS Submissions
Paraeducator Hours
Bullying Prevention
Sexual Harassment
Equity and Inclusion
Cyber Harassment
Dating Violence
Anti-Hazing
Suicide Awareness and Prevention
Child Exploitation Awareness
Drug Abuse Education
Active Shooter
Cardiac Arrest
First Aid Awareness
AED Defibrillator Training
Opioid Addiction
Trauma / Concussions
Right to Know
SAP Training
PSSA / Keystone Administration
Act 44 School Safety and Security
Safety and Security Assessments
School Policy Reviews
Tours of Buildings and Grounds
School Safety Surveys
Mandatory Trainings
(minimum of three Act 48 hours every five years)

Situational Awareness
Trauma-Informed Education Awareness
Behavioral Health Awareness
Suicide and Bullying Awareness
Substance Abuse Awareness\
Emergency Procedures and Training Drills

Fire
Natural Disaster
Active Shooter
Hostage Situation
Bomb Threat
Level I to Level II Certificate Tracking (Cranberry Area SD)
PSSA/Keystone Test Administrator Training (Sharpsville Area SD)
Act 48 Item with Customized PD Feedback Form (Apollo-Ridge SD)
Employee Policy Annual Review (Susquehanna Community SD)
Act 45 (PIL) PERMS 5-Year Window (Northern York County SD)
Act 71 Suicide Awareness and Prevention (Westmont Hilltop SD)
Annual Reporting Arrests and Convictions (Act 24) (Marion Center Area SD)
Emergency Drills (Camp Hill SD)
Continuing Professional Education Status (Cranberry Area SD)
And Anything Else that Matters!
Take the Next Step and Get a Private Demo of Comply for Your School District.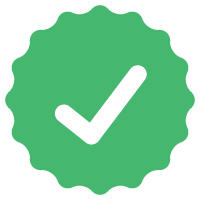 Get Comply for your District
Administrators: Contact us for demo and pricing using the form below or call us
at 724-553-9354 (option 2).


Comply News & Updates
The latest Comply news, updates, and announcements.

Pennsylvania's #1 Choice for Evaluation Management

Manage All PDE Compliance Items in One Place Track, Manage, Submit Continuing Education Hours to PERMS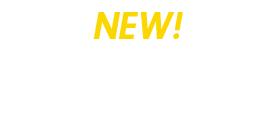 Facilitate All Paper-Based Forms and Requests Electronically