Comply allows you to track and manage
all of the following and more: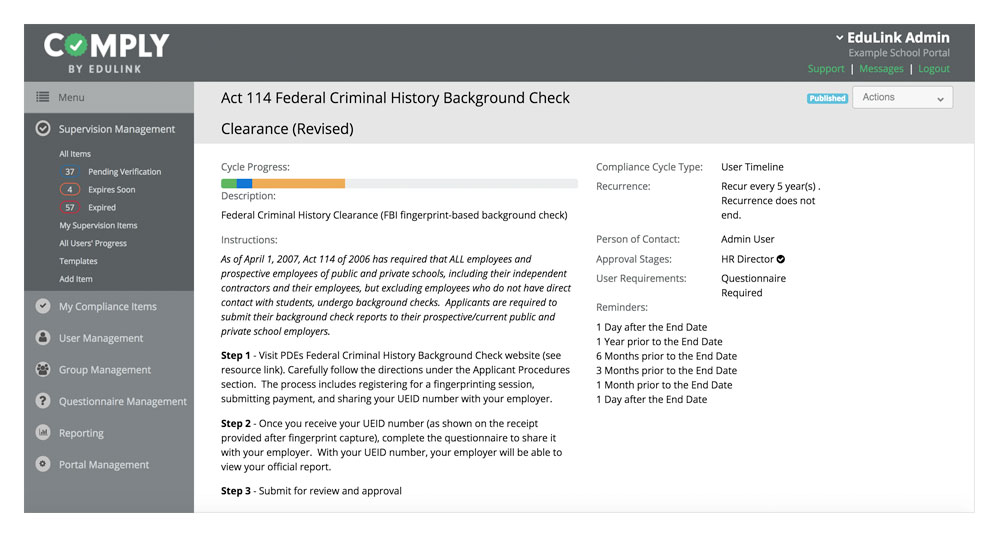 Background Check Example (click to enlarge)
Clearances
Mandated Trainings 

Child Abuse Recognition and Reporting (Act 126)
Suicide Awareness and Prevention (Act 71)
Student Assistant Programs (SAP)
Trauma / Concussions  
Bullying Prevention
CPR
PIMS

Act 48 / Professional Development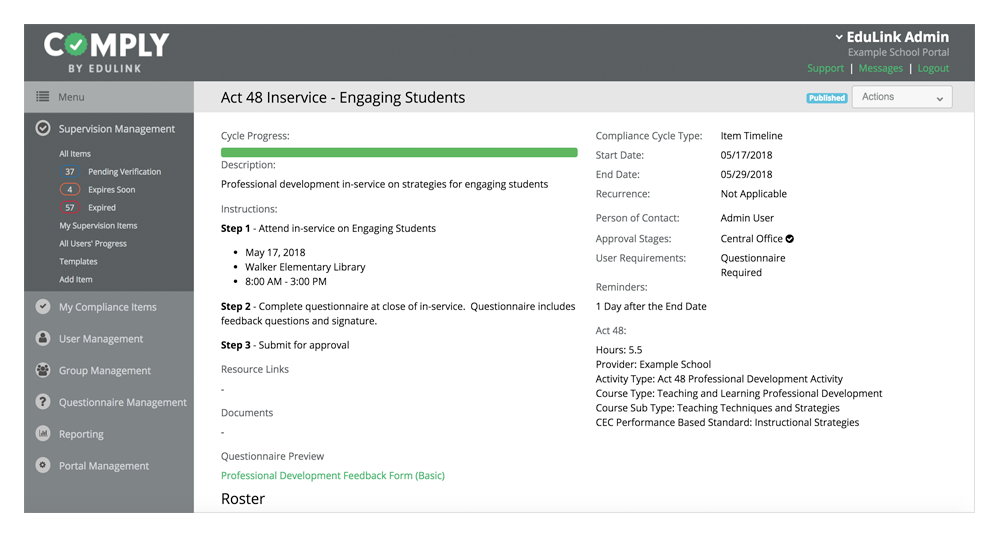 Professional Development Example (click to enlarge)
PERMS Submissions
Paraeducator Hours
Bullying Prevention
Sexual Harassment
Equity and Inclusion
Cyber Harassment
Dating Violence
Anti-Hazing
Suicide Awareness and Prevention
Child Exploitation Awareness
Drug Abuse Education
Active Shooter
Cardiac Arrest
First Aid Awareness
AED Defibrillator Training
Opioid Addiction
Trauma / Concussions
Right to Know
SAP Training
PSSA / Keystone Administration
Act 44 School Safety and Security
Safety and Security Assessments
School Policy Reviews
Tours of Buildings and Grounds
School Safety Surveys
Mandatory Trainings
(minimum of three Act 48 hours every five years)

Situational Awareness
Trauma-Informed Education Awareness
Behavioral Health Awareness
Suicide and Bullying Awareness
Substance Abuse Awareness\
Emergency Procedures and Training Drills

Fire
Natural Disaster
Active Shooter
Hostage Situation
Bomb Threat
And Anything Else that Matters!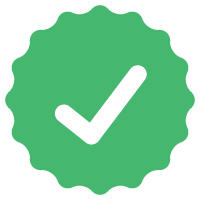 Get Comply for your District
Administrators: Contact us for demo and pricing using the form below or call us
at 724-553-9354 (option 2).


Comply News & Updates
The latest Comply news, updates, and announcements.