Edulink  News & Updates
Spring 2021
Welcome to Edulink's Spring Newsletter!
As the end of the school year draws near, we wanted to share with you some updates and reminders regarding PAETEP and Comply! Check out what's new at Edulink!
Welcome to Our Newest Clients!
PAETEP
Carlisle SD
Dallastown Area SD
Easton Area SD
Hempfield SD
Keystone Charter
Methacton SD
Yeshiva School
COMPLY
Baldwin-Whitehall SD
Bristol Borough SD
Clairton City SD
Cornell SD
Hampton Twp. SD
Martin Luther School
Northern Lehigh SD
Northgate SD
One Bright Ray Community HS
Pan American Academy CS
Purchase Line SD
Quaker Valley SD
Shaler Area SD
South Side Area SD
Southern York County SD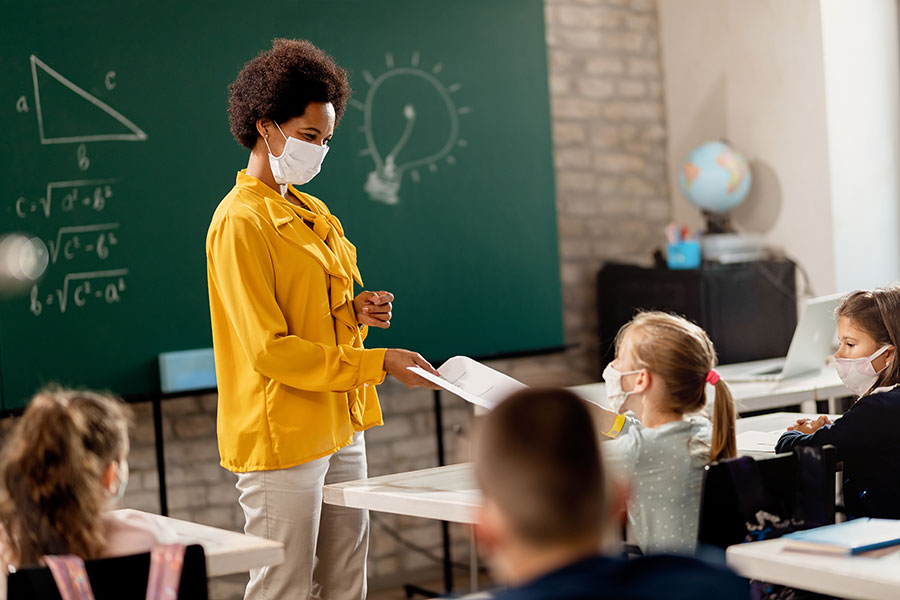 ESSER Funding
The Elementary and Secondary School Emergency Relief Fund (ESSER II Fund) that was passed by the Pennsylvania Department of Education in December, 2020 has helped districts pay for COVID-19 response measures, including items related to the continuity of staff operations. Many districts are using the funding to extend contracts with us for PAETEP and Comply or purchase additional modules. To learn more about all of the ways you can use the funding, visit our blog post.
Act 13 Changes for the 2021-22 School Year
Pennsylvania Act 13 of 2020 has made modifications to the Educator Effectiveness process which will go into effect for the 2021-22 school year. Edulink is working to align PAETEP with the new requirements with no additional cost to our clients. It has always been our philosophy to keep PAETEP fully compliant with PDE requirements.
Latest PAETEP and Comply Updates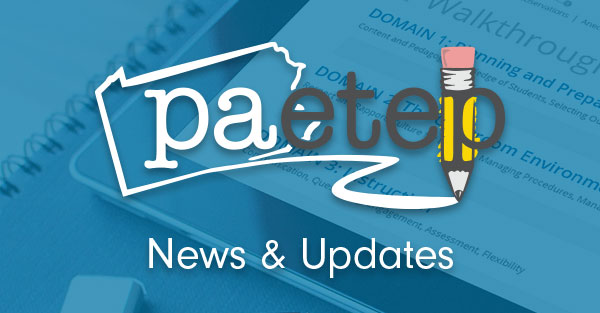 Custom Forms with Support Staff Module
We've had an overwhelming response to the support staff addition to our Custom Forms module! Many districts have purchased the additional licenses necessary to be able to evaluate all of their support staff, including administrative staff, paraprofessionals, food service employees, custodial staff, maintenance staff, resource officers, technical staff and many more. Our team has been working closely with districts to build their forms so that they can begin using them immediately. Training and support materials are also readily available to help you get started! To learn more about this module, visit our Custom Forms web page.
Legislation Update 82 Forms 2021-2022
The Pennsylvania Department of Education recently released information regarding updates to Title 22 and Educator Effectiveness for the 2021-2022 school year. Edulink is already working to make the necessary modifications to PAETEP and will ensure that our clients have the revised 82 Forms ready for use in the upcoming school year. We will notify you as soon as the changes have been completed in PAETEP.
For specific information regarding the changes, please see the recent PA Bulletin.
Client Video Testimonials
One of our greatest rewards is seeing our clients' success with our products! Each year we are humbled by the many client testimonials we receive. We are especially grateful to those who took the time to provide us with a video testimonial. Check out what Conewago Valley, South Eastern and Seneca Valley School Districts had to say about working with us and using the PAETEP software!
End-of-Year Reminders
As the end of the school year approaches, now is a great time to make sure that Formals, Differentiated and NTPE Observations have been finalized/authenticated. This will ensure that observations are marked as completed and can be counted in the reporting section of PAETEP for District Admin users' review.
Due to Act 136, building scores will not be used in the completion of 82 forms for the 2020-2021 school year. Unlike other school years, districts can wrap up 82 forms in May/June and use the electronic signature option in PAETEP to complete 82 forms at the end of the school year. For more information on completing 82 forms the 2020-2021 school year, check out our support article.
Remember to Complete our Survey
We recently sent out our annual PAETEP survey. If you haven't had a chance to complete it, please do so here (PAETEP Survey). We'd love to hear from you!
Previous PAETEP News and Updates
Visit the archive of past PAETEP newsletters.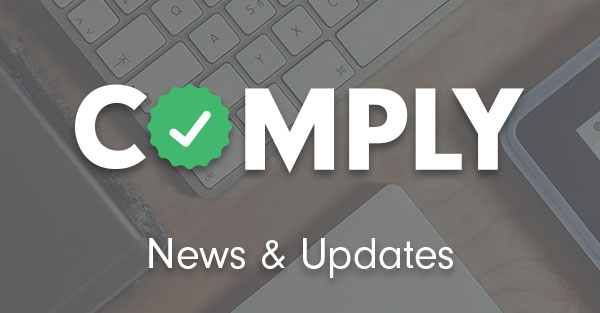 Top Uses of Comply this School Year
With the challenging year we have had, juggling both the remote and in-person environments, districts have been using Comply in a variety of ways that helped keep them on track! The top uses of Comply include:
#1 – Tracking and submitting Act 48 hours to PERMS
#2 – Tracking of background check clearances
#3 – Using the new Requests feature to make paper-based forms electronic
#4 – Facilitating and tracking mandated trainings
#5 – Tracking professional development hours for paraeducators
#6 – Ensuring awareness of and compliance with safety and security items, like drills and COVID-19-related protocols
#7 – Documenting and tracking maintenance inspections (i.e., air and water quality)
Requests Module Best Practices
Our latest enhancement to Comply – Requests – has helped many districts better organize and track forms such as tuition reimbursement, flex hour approvals, work orders, paraeducator hours, Act 48 request hours and many more. During much of the remote period this school year, having these forms in electronic format and being able to continue the approval process without delay was particularly beneficial. Check out our Requests Best Practice support articles to see how you can use this feature!
Survey Results/Testimonials
Thank you to those who completed our annual survey for your feedback! You continue to make us better each year by sharing your experiences and ideas with us. We are happy to report that 100% of those that responded are satisfied or extremely satisfied, with over 80% being extremely satisfied! We're glad that Comply is making a difference in your day-to-day efficiency! We will continue to make improvements and share them with you as they are developed and implemented.
Take a look at some of the survey feedback:
I'm very thankful for Comply. It is so helpful in tracking employee clearances and trainings. Otherwise, I would be doing the tracking by hand.
– Lanette Stodart, Moshannon Valley
Edulink Comply has never failed to impress. It is a top-quality product that I would recommend to any school district. We are fortunate to have the innovative team at Comply working with us.
– Sharon Goble, Northeast Bradford
Since I've started using Comply, our processes have become so streamlined and simplistic that it saves so much time that I can then work on other things that need my attention. I'm so grateful!
– Leslie Felt, Norwin SD
Our School District is so lucky to have joined forces with Edulink. It has made our district so much more efficient. Knowing that Principals and Superintendents created this idea and understand what is needed in a school district is comforting. Also, the customer service is so available and helpful for all. Thank you so much.
– Stephanie Otero, Crestwood
Comply has been such a time-saver for me when I submit Act 48 hours to PDE and also for teachers when they sign in. With a click of a button, they can sign in and then I can just quickly hit approve to submit their hours. It saves on paper and having to sort letters to all staff, too.
– Lauren Kaehler, Eastern York School District
Previous Comply News and Updates
Visit the archive of past Comply newsletters.
Visit Our Case Studies Web Page
We've reorganized our Case Studies web page in order to more vividly highlight how our clients are using PAETEP and Comply. Take a look at how your colleagues are using both software tools!