Edulink  Spring 2023 News & Updates
Welcome to Edulink's Spring 2023 Newsletter! This quarter, we're highlighting the biggest takeaways from this year about Act 13, as well as some important reminders about PAETEP. We're also sharing some great best practices you can take advantage of when using Comply!
Edulink Welcomes Our Newest Clients!
PAETEP
Mount Pleasant SD
MIT Charter School
Lancaster SD
Elk Lake SD and Susquehanna CTC
Shanksville-Stoneycreek SD
Southmoreland SD
Eastern Lancaster SD
Fleetwood SD
Lower Dauphin SD
Universal Academy Charter School 
Milton Hershey School
Catherine Hershey School
Big Beaver Falls SD
Erie SD
Columbia-Montour AVTS
Bedford Area SD
Franklin County CTC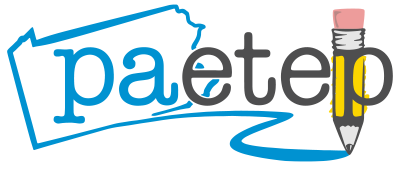 Latest PAETEP News & Updates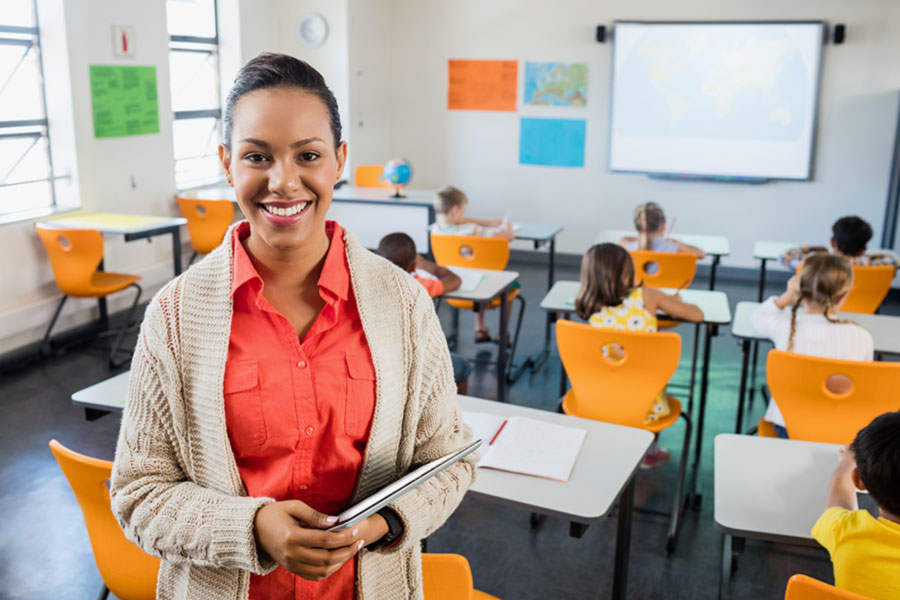 How Well Do You Know PA Act 13?
Edulink surveyed clients to see how well they understood the Act 13 changes. There were only two questions that were not clearly understood by some respondents:
How many Semi-Annual 13 Rating Forms need to be completed for non-tenured teachers and non-teaching professionals?
According to Act 13, non-tenured (Temporary Professional Employees) teachers and NTPEs should have two Semi-Annual 13 rating forms completed each year. NOTE: 100% of the final score on semi-annual forms comes from the Observation and Practice ratings.
Are teachers required to complete a LEA Selected Measure?
Under Act 13, all teachers are required to complete a LEA Selected Measure which is typically a Student Performance Measure (SPM). NOTE: The final score earned by the teacher on the SPM constitutes at least 10% of a teacher's final score on the 13-1 form.
To see all the takeaways and insights we gathered from the quiz, including links to support articles for assistance in completing the Act 13 requirements, CLICK HERE.
Custom Forms New Templates
As we continue to assist clients with using the custom forms with support staff module, we have built NEW templates that we hope will make building forms for your staff easier! Provided below is a list of the NEW templates in PAETEP for support staff! As always, please reach out to our support team with any questions!
Administrative Assistant Evaluation Template
Maintenance Facilitator Evaluation Template
Information Technology Facilitator Evaluation Template
Paraprofessional Evaluation Template
Support Staff Evaluation Template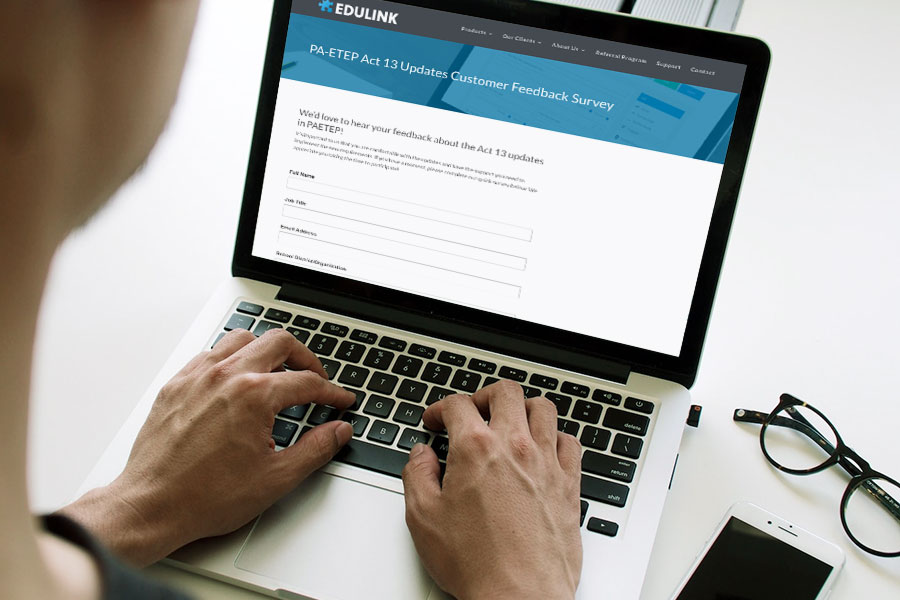 Survey Results and Testimonials
The results are in! Based on those who responded to our annual survey, PAETEP received a 100% satisfaction rate! We are proud of our team and their continued effort to meet the needs of educators across Pennsylvania! We appreciate the constructive feedback and will work to incorporate your input to new upgrades to PAETEP in the future!
"I have NEVER worked with an educational product who had the responsiveness of PA-ETEP. Often when you submit a Support Ticket, you will get an email even before the automated system sends you an automated email telling you that your ticket has been received. The representatives are literally faster than the computer!"
"This is a wonderful platform, very user friendly! I personally cannot say enough wonderful things about customer support. There has not been a single time when we have requested assistance that they did not immediately drop what they were doing to answer the call/email. Not only does support provide impeccable assistance to our team, but they take the time to explain the process … the "hows" and the "whys."
Remember to Use PAETEP's Reports when Wrapping Up the School Year!
Under the Reporting tab in PAETEP, district administrators can view Observation Summary reports, Component reports, Growth/Strength reports and the Educator Effectiveness Annual Report (EEAR) that is due each year in Jan-Feb. These reports can be very insightful in guiding your professional development focus areas. To learn more about our dynamic reports, click HERE!
PAETEP Tutorials, Best Practices, and Timely Reminders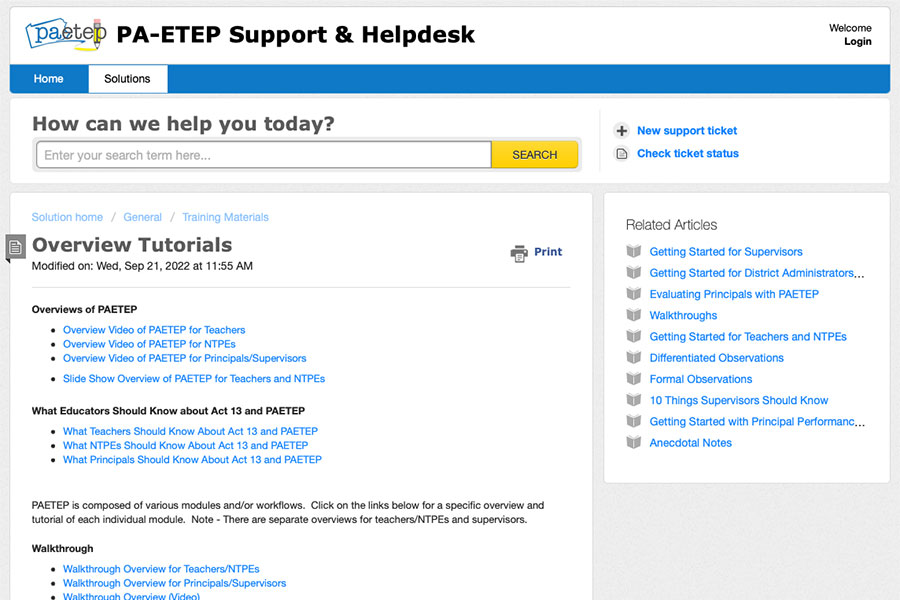 Overview Tutorials
Remember to take advantage of our Overview Tutorials for new hires next school year! Everything they need to know about PAETEP is covered in our tutorials, and they are a great resource for current staff members who may need a refresher.
PAETEP Best Practices
Edulink is constantly looking for new ways for clients to take full advantage of PAETEP! We recently developed Best Practices articles that will help guide users in all aspects of PAETEP. Check out the links below to our NEW Best Practices!
Summer Maintenance
Start thinking about cleaning up your portal this summer in preparation for the next school year! It's never too early to get ready. Visit our Summer Maintenance article found on our helpdesk dashboard.
Attachment Module
Remember to add the attachment module if you do not already have it! Attaching documents and artifacts can enhance your observations and provide more clarity by visually showing how something was taught and/or received by students. Contact us if need to add the module to your portal!

Latest Comply News & Updates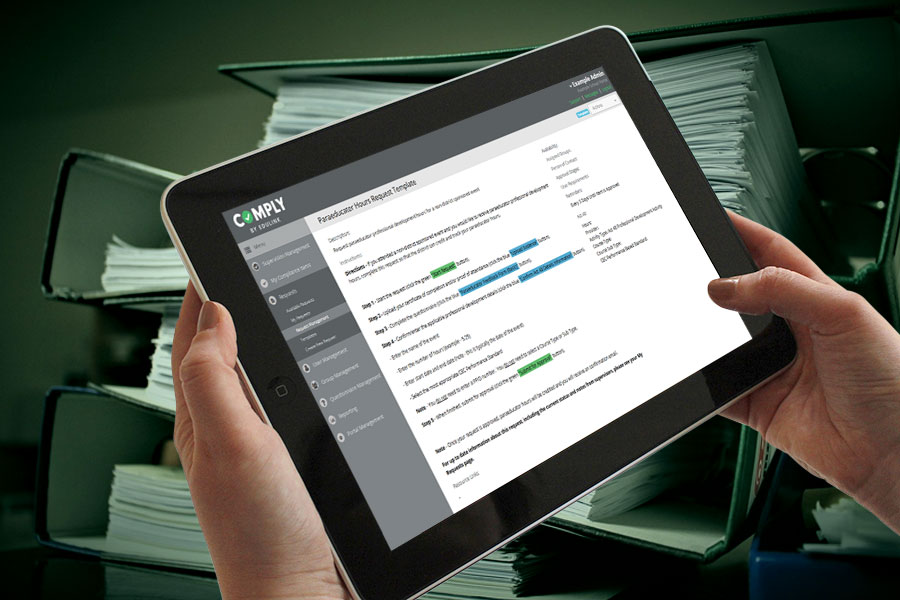 Survey Results and Testimonials
The results are in! Edulink's Comply software also got a 100% satisfaction rating based on those who responded to our annual survey! Again, we greatly appreciate the feedback as it helps us continue to make Comply even better for our clients!
"Edulink is a terrific company with which to work. When I made the transition from the old to the new system, I had to reach out a few times for help, and no one ever acted like it was an imposition. Comply itself became so easy to use once I fully understood how it worked. Having Edulink take care of Act 48 hours submissions takes a serious load off of my plate. My school has been with Edulink now for about 20 years or so, and never a glitch in all that time."
"I find Comply very easy to navigate. I've worked with a few programs to submit Act 48 credits. Sometimes a new program is worse than the one I changed from. Comply is a definite improvement from my last system."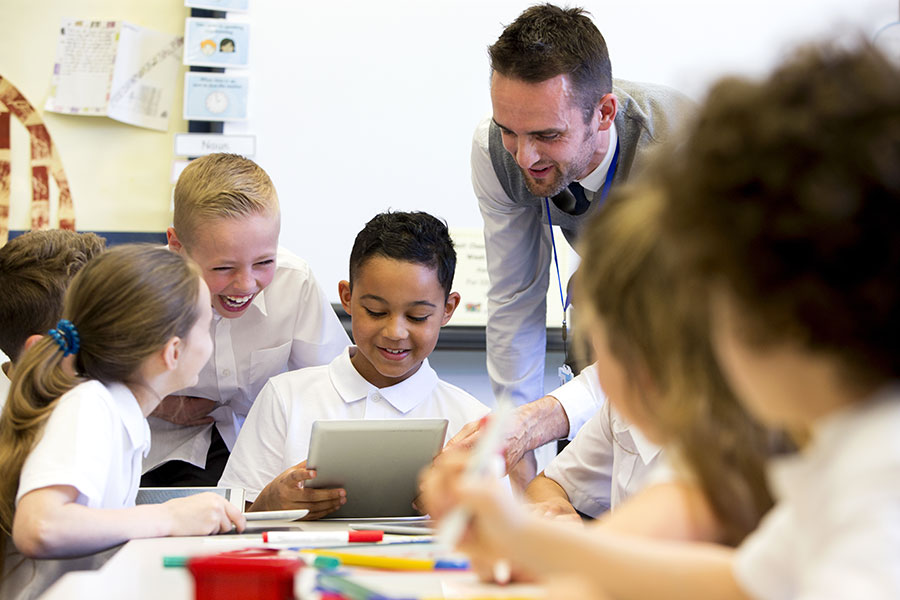 School Safety and Security Blog Post
We recently shared a blog post highlighting all the ways Edulink's Comply software can help you track and manage school safety and security items. Required trainings and security measures are now a regular part of school life. Yet, they can be a huge burden to manage.
Below are some of the many ways Comply can help you manage PDE compliance requirements in one place:
Cyber Security Training
Security Awareness and Training (Level 1-4)
Child Abuse Recognition and Reporting
Suicide Awareness and Prevention
Bullying Prevention
ALICE (Alert, Lockdown, Inform, Counter, Evacuate) Training
Drug and Alcohol Awareness
Opioid Misuse Prevention
Equity, Inclusion, and Belonging
Trauma-Informed Educational Awareness
Background Checks and Clearances
Emergency Drills
Training for Coaches
Annual Reporting of Arrests and Convictions
District Specific Items
For more details on these items, read our School Safety and Security post!
Comply Best Practices and Timely Reminders
Requests
Remember to turn over your Request items for the 2023-2024 school year this summer so you are prepared to begin the year with field trip requests, flex hours requests, Act 48 hour requests, credit approval requests, and any and all requests you need to manage!
Summer Maintenance
Start thinking about cleaning up your portal this summer! There are many ways you may need to clean up your portal in preparation for the new school year! Review our Summer Maintenance article for tips on how to be best prepared for the new school year.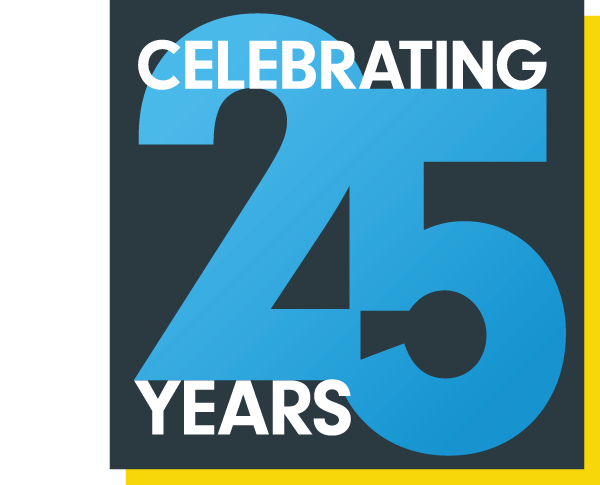 Did You Know?
Edulink turns 25 this July! To help us celebrate our birthday, join us in supporting Beverly's Birthdays. Beverly's Birthdays is a Pittsburgh organization that provides birthday cheer and critical baby care items for families in need or experiencing homelessness.