Edulink  News & Updates
Fall 2021
Welcome to Edulink's Fall Newsletter!
We hope your school year is off to a positive start! We have a lot to share with you regarding Act 13 updates in PAETEP, and new information about Act 48 and making the most of Comply! Check out Edulink's latest updates!
Welcome to Our Newest Clients!
PAETEP
Berks CTC
Blackhawk SD
Central Bucks SD
Clearfield SD
Lower Merion SD
North Schuylkill SD
River Valley SD
Sullivan County SD
SusQ-Cyber CS
Susquenita SD
West Allegheny SD
West Chester SD
Westinghouse Arts Academy
Western Wayne SD
COMPLY
Ambridge SD
Armstrong SD
ARIN IU 28
Derry Township SD
Elizabeth Forward SD
New Hope Academy CS
New Kensington Arnold SD
Pleasant Valley SD
Riverview SD
Sullivan County SD
Upper St. Clair SD
Washington SD
Woodland Hills SD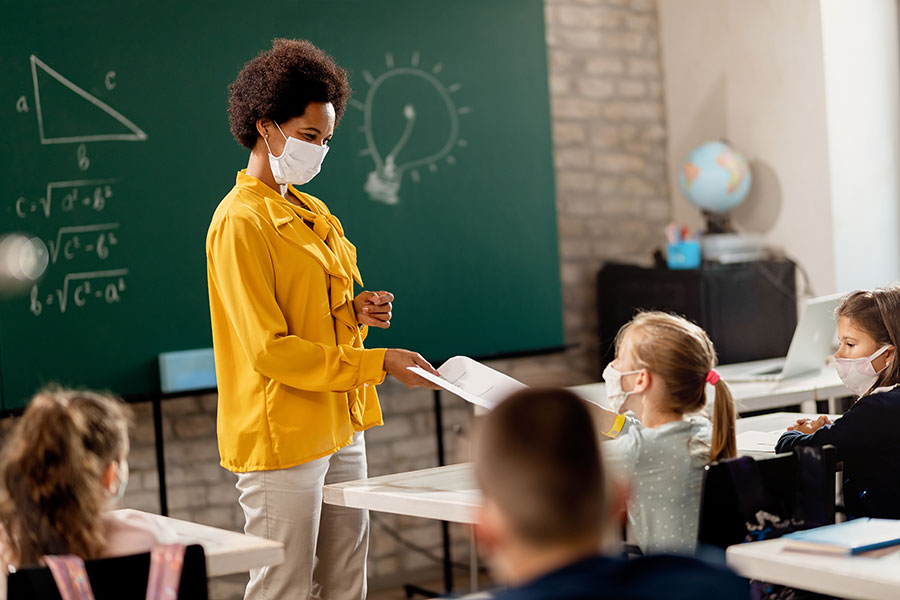 ESSER Funding
The Elementary and Secondary School Emergency Relief Fund (ESSER II Fund) that was passed by the Pennsylvania Department of Education in December, 2020 has helped districts pay for COVID-19 response measures, including items related to the continuity of staff operations. Many districts are using the funding to extend contracts with us for PAETEP and Comply or purchase additional modules. To learn more about all of the ways you can use the funding, visit our blog post.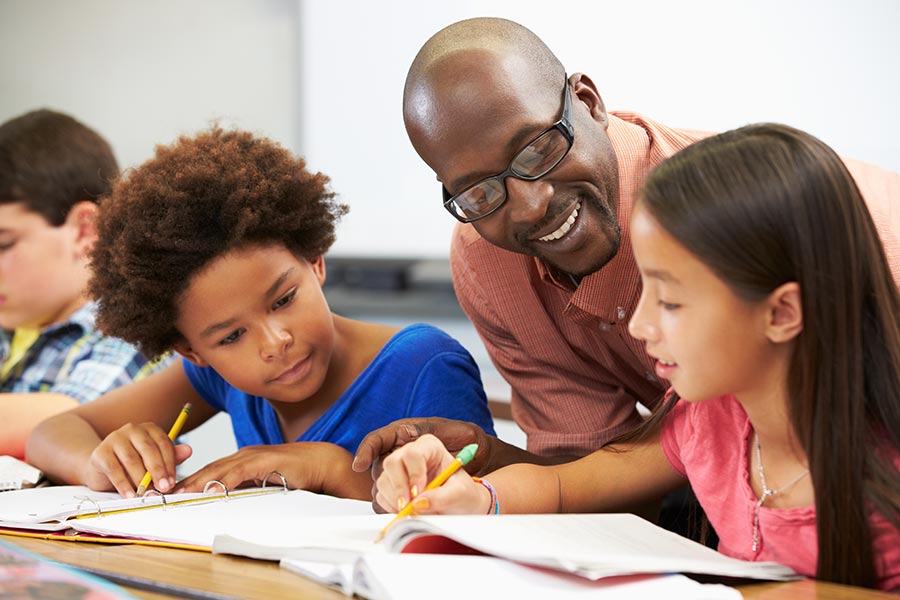 Act 13 Changes for the 2021-22 School Year
Pennsylvania Act 13 of 2020 has made modifications to the Educator Effectiveness process for the 2021-22 school year. Edulink has updated PAETEP to align with the new requirements at no additional cost to our clients. It has always been our philosophy to keep PAETEP fully compliant with PDE requirements.
Latest PAETEP and Comply Updates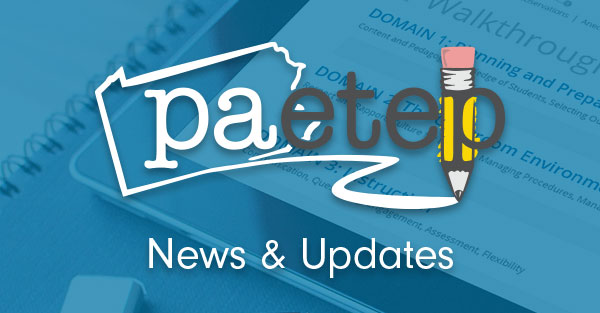 Legislation Update
As you know, Pennsylvania Act 13 of 2020 made modifications to the Educator Effectiveness process for the 2021-22 school year. Edulink worked all summer to incorporate the changes into PAETEP. PAETEP is now equipped with everything you need to be in compliance with Act 13, including the new SPM/IEP templates, the Principal Performance Goals (PPGs) template, access to the refreshed rubrics, and, by early 2022, the updated 82/13 forms.
The pie charts below depict what tools in PAETEP can be used to address the necessary requirements on the new 82/13 forms. They can be viewed in greater detail in our "Do You Have the Tools You Need to Be Act 13-Compliant?" blog post.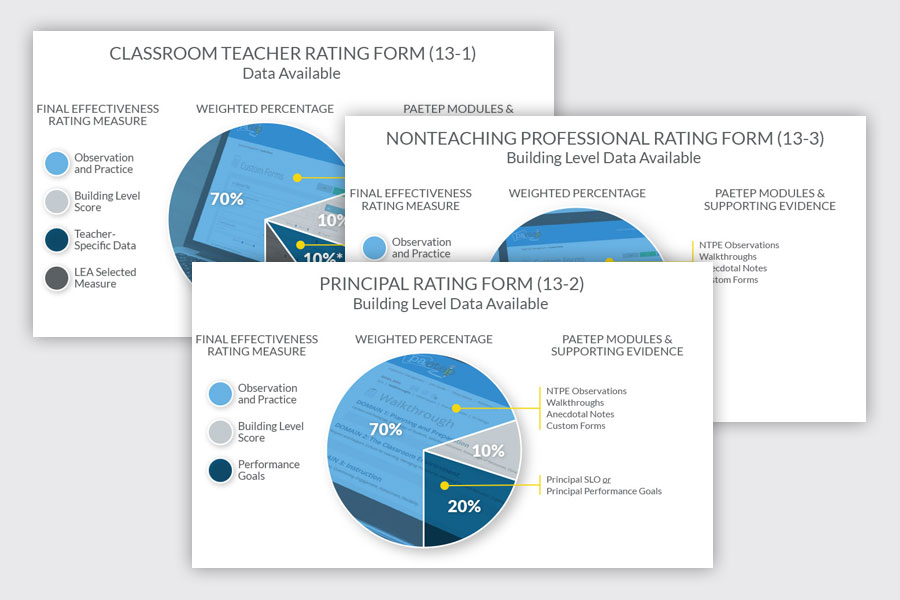 Check out our support articles for more detailed instructions on how to put these tools to use in PAETEP.
How Clients are Using PAETEP with Support Staff
Many clients are taking advantage of using the NEW Custom Forms with Support Staff Module for evaluating their non-certified staff! Specifically, many are using the support staff option to evaluate administrative assistants, maintenance and custodial personnel, paraprofessionals, food service employees, school safety personnel, technicians, and more. Learn more about the Custom Forms with Support Staff Module!
Did You Know?
18 of the top 25 largest school districts in Pennsylvania use PAETEP!
Previous PAETEP News and Updates
Visit the archive of past PAETEP newsletters.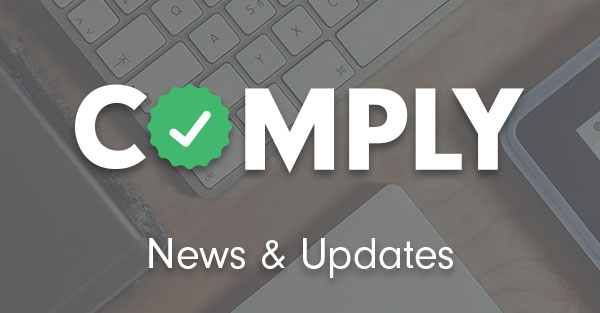 Legislation Update
The PA Department of Education has made some changes to the way Act 48 hours are submitted to PERMS. The need to select a Course Sub Type has been removed, and the selections for Course Type have been reorganized. Edulink has updated Comply to address these changes.
How Clients are Using Comply
Have you ever wondered how other Pennsylvania districts are using Comply? Take a look at the breakdown below!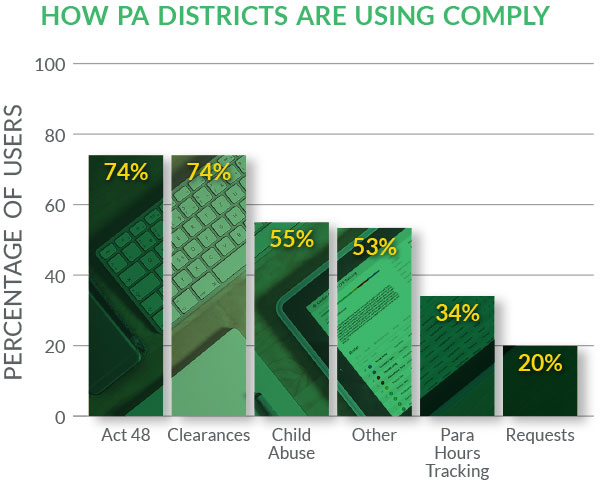 To learn more about tracking Act 48 hours, managing clearances, and all of the ways you can save time with Comply, visit the Comply Page of our website.
Templates
Remember to leverage the templates available in Comply. It's an easy way to help you get started using Comply right away! Simply log in and go to Templates to see a full list of all of the built-in compliance and request items we built into the software! Included in the list of Templates are our Best Practices. Review these items to see how clients are taking advantage of Comply to streamline processes and ensure compliance. You can also visit our Best Practices articles available on our helpdesk to learn more!

Did You Know?
Edulink submitted its ten millionth Act 48 hour to PERMS back in June of 2021! We're proud to be successfully submitting hours to PERMS for over 20 years!
Previous Comply News and Updates
Visit the archive of past Comply newsletters.
Visit Our Case Studies Web Page
We've reorganized our Case Studies web page in order to more vividly highlight how our clients are using PAETEP and Comply. Take a look at how your colleagues are using both software tools!