Edulink  News & Updates
Fall 2020
Welcome to Edulink's Newsletter!
We hope the start of the school year is going as well as can be expected as you navigate the hybrid environment with your students and staff. Check out the latest updates to PA-ETEP and Comply, intended to help you stay on track this school year!
Welcome to Our Newest Clients!
PA-ETEP
South Williamsport
West Mifflin
Valley Day Charter
Trinity Area
New Academy Charter
Erie Catholic Schools
Innovative Arts Academy
Intermediate Unit 17 
Northern Tioga
Owen J. Roberts
Passport Academy
Pennridge
COMPLY
Arts Academy Elementary
Baden Academy Charter
Central Valley
Bellefonte Area
Independence Charter School
Independence Charter School West
Intermediate Unit 6
Intermediate Unit 17
Conrad Weiser
Wilmington Area
Trinity Area
Owen J. Roberts
Use Health and Safety Funding to Stay on Track!
The COVID-19 School Health and Safety Grant for fiscal year 2020-2021 has been made available to school entities to provide additional relief funding during these challenging times. Disbursements can be used for a variety of COVID-19 response measures, including items related to the continuity of staff operations. PA-ETEP and Comply may have applications relative to providing school leaders with resources to continue to address the needs of their schools, such as online evaluation capabilities, as well as tracking and managing professional development related to COVID-19 policies and procedures.
Check out the highlights of how PA-ETEP and Comply may apply to your needs!
PA-ETEP:
Online educator rubric
Anecdotal notes
Attachment module
Stand-alone rubrics (helpful with remote/hybrid situations)
82 forms with electronic signature option
Comply
Track professional development and submit hours to PERMS
Set up virtual in-service activities, if needed, and include all needed items in one place (agendas, feedback forms, Zoom/GoToMeeting links, etc.)
Track clearances
Track health and safety items/protocols
NEW Requests feature can turn paper-based forms into electronic
Grant applications are due by January 6, 2021. Visit the PDE website to learn more about the grant. To download the PDE Notification Letter, please

CLICK HERE

(pdf).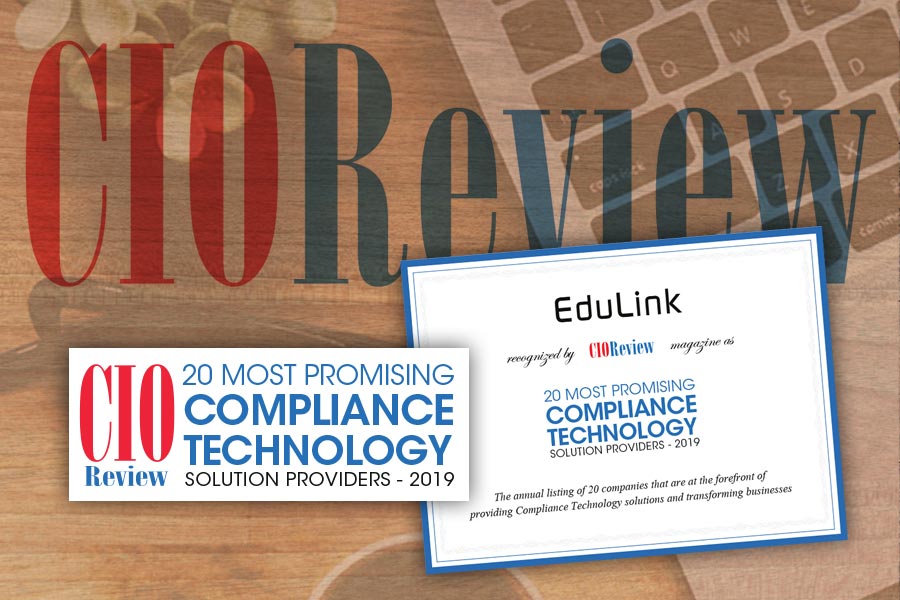 Edulink Named One of 20 Most Promising Compliance Technology Solution Providers of 2019
The entire Edulink staff is proud and honored to be acknowledged for the effectiveness of our products, as well as our ongoing commitment to helping educators throughout the Commonwealth efficiently comply with State-mandated regulations.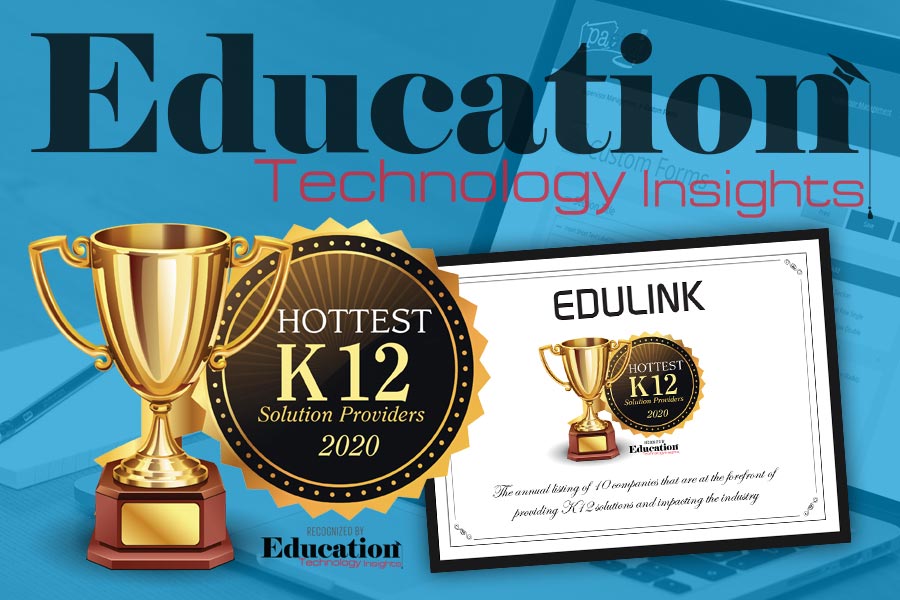 Edulink Named One of the Education Technology Insights' 10 Hottest K12 Solution Providers for 2020
Edulink takes great pride in being acknowledged for our commitment to serving educators throughout Pennsylvania. Being responsive to the ever-changing challenges educators are facing now is more vital than ever before.
Latest PA-ETEP and Comply Updates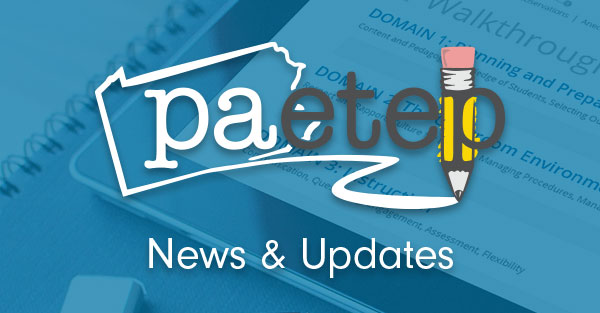 NEW Custom Forms Module Coming!
You asked for it and Edulink continues to deliver! As a result of recent client surveys, we're expanding our Custom Forms Module to enable educators to evaluate all employees and support staff throughout their districts. This aligns with Edulink's continuous improvement initiatives to make PA-ETEP contribute even more to your success. You will be able to evaluate paraprofessionals, administrative staff, personal care aides, food service employees, custodial staff, maintenance staff, clerical staff, school resource officers, and more by first purchasing the Custom Forms Module and then purchasing additional support staff licenses. This new feature will be available in the coming weeks! To learn more about it, visit our Custom Forms web page.
Online Options
During the pandemic, we shared with you all of the additions we put in place to help you with the hybrid/virtual environment. When starting a formal observation, the online educator option is now available for all teachers. In addition, the Act 13 applicable box was made available on the 82 forms as well as the option to sign the forms electronically. For more details, visit our blog post on how PA-ETEP can help!
PA-ETEP Hot Tips
We brought back PA-ETEP Hot Tips! In the early years of PA-ETEP, we shared Hot Tips with you to help you use the software to the fullest. We recently started sharing ideas and tips again in hopes of keeping you on track at certain times of the year, particularly during this time when there are so many moving parts with remote learning. We hope you are finding this useful! Our most recent Hot Tips address 82 forms and electronic signature options, as well as beginning SLOs, NTPE, and Differentiated Observations this Fall. To review our latest Hot Tips, visit our Support page.
Previous PA-ETEP News and Updates
Visit the archive of past PA-ETEP newsletters.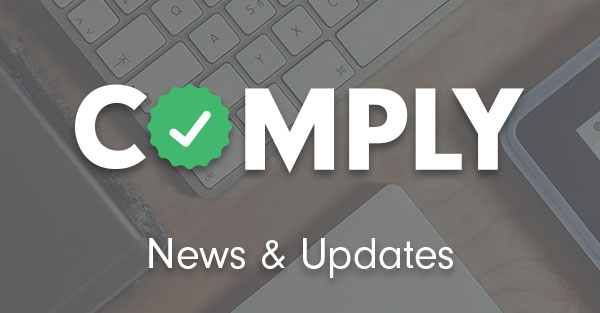 NEW Requests Module!
We're excited to share with you our latest enhancement to Comply – Requests! This much anticipated tool allows users to convert all paper-based forms into electronic with built-in electronic signature capabilities. Clients can easily create forms such as field trip, conference, credit approval, transportation requests and work orders in Comply and monitor the progress every step of the way. To learn more about this module, visit our Requests web page!
How Comply Can Help During Hybrid Model
2020 has and continues to be a very different year for all of us. With the pandemic, things are changing daily and it can be difficult to stay on track, not only with teaching our students, but addressing the typical administrative responsibilities required to operate our schools. Last Spring, we shared with you some of the ways that Comply can help assist you in this this very fluid environment. For a review of how Comply can help, take a look at our blog post, outlining how in-services and professional development can continue, clearances can still be tracked, and health and safety plans can be shared and much more.
Comply Best Practices
Partnering with our clients to ensure success has always been our top priority! We continue to develop Best Practices articles on our Support page to help you use Comply to its fullest potential. We've recently highlighted the use of Comply to manage Employee Policy Review, Act 45 (PIL) PERMS 5-year Window, PSSA/Keystone Testing Administration Training and much more! To review our latest Best Practices, visit our Support page.
Previous Comply News and Updates
Visit the archive of past Comply newsletters.
NEW Case Studies Web Page
We've reorganized our Case Studies web page in order to more vividly highlight how our clients are using PA-ETEP and Comply. Take a look at how your colleagues are using both software tools!