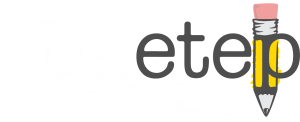 Pennsylvania's number one choice
for evaluation management.
A full suite of evaluation tools for the teacher evaluation process as structured by the Pennsylvania Department of Education.



An online tool for tracking and managing employee
fulfillment of district requisites and state mandates. A secure, web-based data-management system that tracks,
manages, and reports continuing education credits/hours.


A customizable online registration system for
classes, courses, workshops, and more.
Edulink specializes in web-based software solutions for school districts, intermediate units, charter schools and CTCs. Our solutions include teacher evaluation software aligned specifically with PDE's Act 82 (PA-ETEP); compliance software that tracks clearances, state mandates, Act 48 hours, Act 44 safety and security items (COMPLY); and an online registration software (MyRegistrar). Learn more about how our solutions can help streamline and manage your administrative workflow!
Software Solutions For Schools