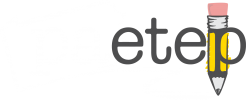 Formal
Observations
PA-ETEP's Formal Observation ensures teachers and supervisors are adhering to Pennsylvania's Act 82 Educator Effectiveness regulations.  PA-ETEP's dynamic Formal Observation includes a scripting tool for ease of collecting evidence.  Rubrics based on role (i.e. Teacher, Counselor, etc.) are populated in the Formal observation, providing principals with rubric language specific to the individual's role. The Formal Observation contains the following features:
Pre-Observation Questionnaire
Pre-Observation and Post-Observation Conference scheduling
Observation Scripting Tool for time-stamped, real-time observation note-taking
Observation Evidence Editor for observation notes organized by component area
Post-Observation Questionnaire
Full two-way Self-Assessment Rubric compatible with the Framework for Teaching
Observation Summary with Growth and Strength tracking
Unannounced Observations
PA-ETEP supports multiple observation options and gives users the ability to skip various steps along the way, like the pre-observation questionnaire and conference, for a dynamic observation management experience.
Take the next step and get a private demo of PA-ETEP Formal Observations for your School District.
Free Demo, Free Training, Free Support. Always.
Schedule a Demo

Pennsylvania's #1 Choice for Evaluation Management

Manage All PDE Compliance Items in One Place Track, Manage, Submit Continuing Education Hours to PERMS

Customize Online Registration for a Seamless Experience