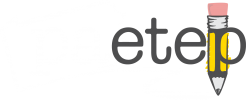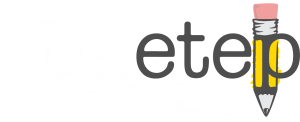 Build Custom Forms for Teachers, NTPEs, Supervisors, and More
Custom
Forms
With the PA-ETEP Custom Forms Module, you can build a variety of forms for teachers, NTPEs, and supervisors. Quickly and easily build forms to monitor the progress of district initiatives, or to facilitate professional growth plans or individual improvement objectives. You can even build self-assessment rubrics with your own rating scales, language, components, and domains.
Build an unlimited number of forms customized to your unique needs.
When you create a custom form in PA-ETEP, you can determine the number of questions, the types of questions, and the rating scale. Once a custom form is built and used, you can generate a report that summarizes your data. Some of the types of forms that can be created for teachers, NTPEs, and supervisors include:
Walkthroughs
– Building-Specific 'Look For' Forms
– Domain-Specific Walkthroughs
– Component-Specific Walkthroughs
– Peer Coaching Walkthroughs
– Virtual Teaching Walkthroughs
– Remote Learning Walkthroughs
Surveys
– Teacher Reflection/Feedback Forms
– Program Evaluation Forms
– Curriculum Evaluations Forms
Other Types of Forms
– Checklist Observation Forms
– Rubrics Evaluation Forms
– Improvement Plans
LOOKING TO EVALUATE ALL STAFF?

Custom Forms
with Support Staff*

You asked for it and Edulink continues to deliver. As a result of recent client surveys, we've developed a new

Custom Forms with Support Staff Module

* to enable educators to EVALUATE ALL EMPLOYEES AND SUPPORT STAFF throughout their districts. This aligns with Edulink's continuous improvement initiatives to make PA-ETEP contribute even more to your success.
*Separate purchase required. See details below.
New Custom Forms with Support Staff Module
Evaluate your ENTIRE support staff… district-wide!
The new Custom Forms with Support Staff Module (purchased separately) enables you to add and evaluate your ENTIRE support staff (i.e., paraprofessionals, administrative staff, personal care aides, food service employees, custodial staff, maintenance staff, clerical staff, school safety personnel, technicians and more).
Now, you can easily build rubric-like forms for your ENTIRE support staff, including language and proficiency levels, and let the form calculate a total score.
PLEASE NOTE
Custom Forms with Support Staff is a separate module for additional support staff licenses. To learn more about how to implement Custom Forms or Custom Forms with Support Staff into your PA-ETEP portal, contact us for more information, to schedule a private demo, or to obtain pricing.
Client Video Testimonials
Do You Have the Tools You Need to Be Act 13-Compliant?
Pennsylvania Act 13 requires evidence to be gathered in a number of ways in support of the final effectiveness ratings on the new 13-1, 13-2 and 13-3 forms. As the only teacher evaluation tool that has the requirements built right into the software, PAETEP provides the specific tools and modules needed to collect the necessary evidence with ease! Check out all of the ways you can use PAETEP to address the Act 13 requirements!
Act 13 Changes for the 2021-22 School Year
Pennsylvania Act 13 of 2020 has made modifications to the Educator Effectiveness process for the 2021-22 school year. Edulink has updated PAETEP to align with the new requirements at no additional cost to our clients. It has always been our philosophy to keep PAETEP fully compliant with PDE requirements.
ESSER Funding Options for PA Educators
The Coronavirus Response and Relief Supplemental Appropriations (CRRSA) Act includes an additional $53.4 billion for the Elementary and Secondary School Emergency Relief Fund (ESSER II Fund). PA-ETEP and Comply may have applications related to providing school leaders with resources to continue to address the needs of their schools. Edulink is offering a 5% discount on three-year contracts as an option for districts looking for ways to allocate the new funding.
View our video demo below or take the next step and get a private demo of PA-ETEP Custom Forms.
Free Demo, Free Training, Free Support. Always.
Watch Video Demo
Schedule a Demo
Create observation forms with all the question types you need
Take the next step and get a private demo of PA-ETEP Custom Forms or Custom Forms with Support Staff for your School District.
Free Demo, Free Training, Free Support. Always.
Schedule a Demo

Pennsylvania's #1 Choice for Evaluation Management

Manage All PDE Compliance Items in One Place Track, Manage, Submit Continuing Education Hours to PERMS Facilitate All Paper-Based Forms and Requests Electronically