We understand because we are educators ourselves!
We're Celebrating 25 Years!
Our success is, in great part, a result of our philosophy to include school leaders in the process of building end-to-end solutions for educators.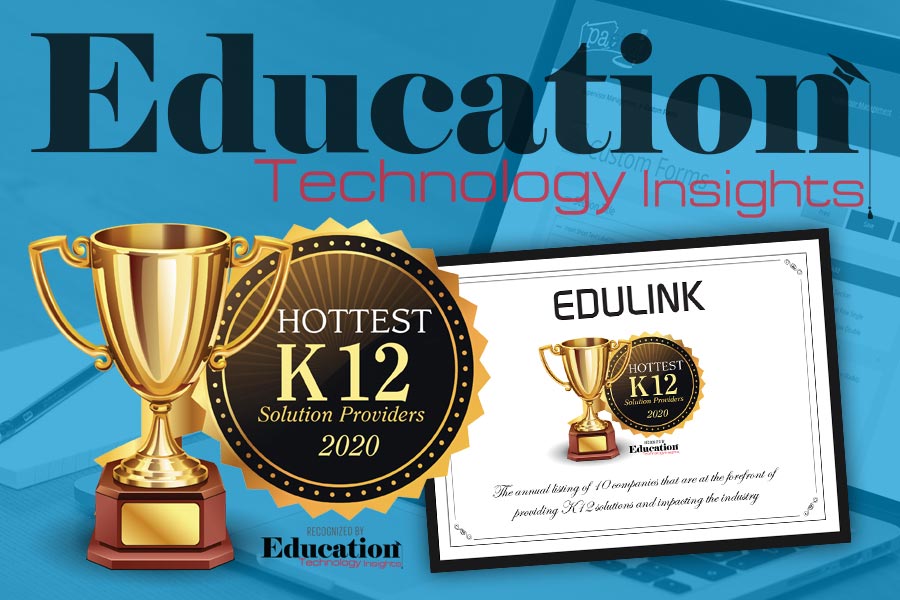 Edulink Named One of the Education Technology Insights' 10 Hottest K12 Solution Providers for 2020
Edulink takes great pride in being acknowledged for our commitment to serving educators throughout Pennsylvania. Being responsive to the ever-changing challenges educators are facing now is more vital than ever before.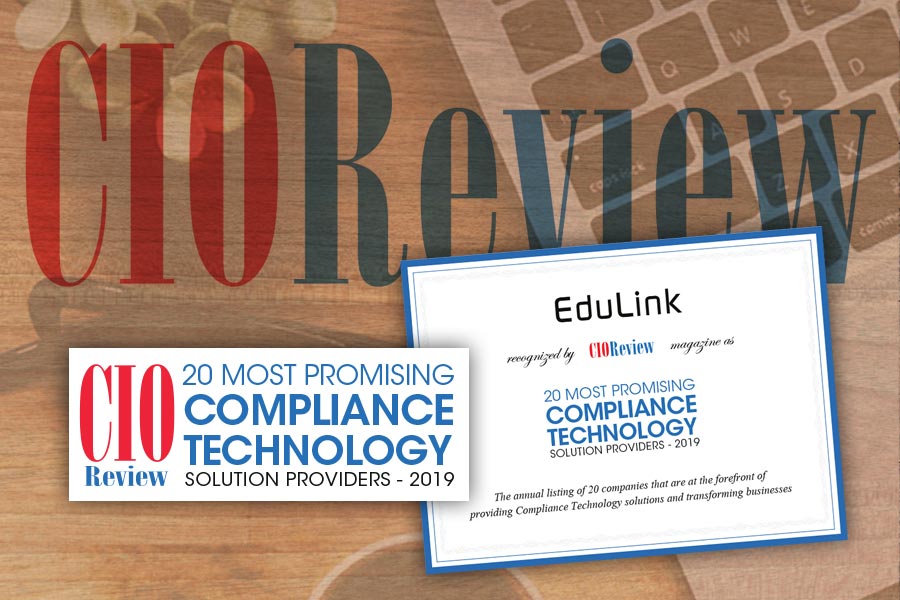 Edulink Named One of 20 Most Promising Compliance Technology Solution Providers of 2019
The entire Edulink staff is proud and honored to be acknowledged for the effectiveness of our products, as well as our ongoing commitment to helping educators throughout the Commonwealth efficiently comply with State-mandated regulations.
Our Team
Our expertise in providing software solutions to schools for over 25 years sets us apart from the rest.
Dr. Cathleen Cubelic
Business Development
Liaison
"I have been extremely pleased with PA-ETEP! It is an amazing interactive observation tool that has streamlined the observation process for us. Your staff is incredible; they get back to us very quickly regarding all concerns."
Jacqueline Vogel, Principal
Arts Academy Elementary School
Cathy Benzenhoefer
Customer Support
Supervisor
Ray Warner
Customer Support
Specialist
"I believe that PA-ETEP is an excellent tool for administrators. I have used this program for the last three years and find it easy to use and it provides an excellent framework for sharing data with multiple users."
Stan Whiteman, Supervisor
Duquesne City School District
"Our administrators like using PA-ETEP. It is a good tool for us and for our teachers. Everything is time-stamped in one location. It is easy to access. No complaints!"
Karen Voigt, Superintendent
Mountain View School District
July 16, 1998
EDULINK Inc. incorporates
1999
TeacherLink USA is launched – A job search engine for teachers and school districts
2000
Act 48 Credit Keeper is released – A tool for tracking and submitting Act 48 hours for PA schools
2001
EDULINK relocates to Pittsburgh, Fifth Ave
2001
Act 48 Hours is released – Tool for tracking and submitting Act 48 hours for PA colleges and universities
2002/2003
EDULINK hosts Teachers Teaching Teachers Conference
2004
MyRegistrar is launched – Course registration software for IUs and districts
2007
Regional Choice Initiative software is developed – Registration tool for internships
2008
Pre-Approval software is launched – Approval software for school districts and IU's
2010
EDULINK relocates to Cranberry Township
2012
PA-ETEP is launched – A teacher evaluation tool specifically for the State of PA (Act 82)
2014
PA-ETEP SLO and Differentiated modules are released
2015
PA-ETEP NTPE Module is released
2016
PA-ETEP Custom Form module is released
2017
Comply is launched – Compliance tracking and management software
2018
Comply Act 48 module is released – Act 48 hours tracked and managed in Comply
2018
EDULINK relocates to Rowan Tower
July 16, 2018
EDULINK proudly celebrates 20 years of providing software solutions to schools!
Edulink Named One of the Education Technology Insights' 10 Hottest K12 Solution Providers for 2020
2020
Requests Module of Comply is released to facilitate all paper-based forms and requests electronically
2021
Edulink releases Act 13 updates to PAETEP
2022
PAETEP Reaches 500 Clients in PA
2022
Comply is released for Colleges and Universities
2023
PA-ETEP rebuild is launched.
Ideal Integrations
Ideal Integrations employs experts in the latest computer network integration technologies. Utilizing cutting-edge applications, they provide complete solutions that best suit customers' needs.
www.idealintegrations.net
Krol Media Associates
Krol Media Associates is a full-service advertising, public relations, and graphic design agency who works closely with clients to develop strategic advertising and publicity campaigns to promote products and services and advance business. Krol Media defines
a client's image, researches the market, and effectively delivers a persuasive message to a targeted audience.
www.krolmedia.com
Midwestern Intermediate Unit IV
The mission of Midwestern Intermediate Unit IV is to provide educational and administrative leadership, programs, services, and resources which enhance the education of all individuals to meet the changing needs of a global society. In addition to providing programs and services requested by area school districts, MIU IV also implements programs mandated by the Pennsylvania Department of Education, the State Board of Education, the General Assembly, and the US Department of Education.
www.miu4.k12.pa.us
Integrative Staffing Group
Since 1995, Integrative Staffing Group and its affiliates have been providing exceptional service to thousands of employers and job seekers throughout the nation, with an emphasis in Pennsylvania, Ohio, and West Virginia. Integrative Staffing Group helps employers overcome the stress of HR challenges, hiring burdens, and staffing headaches.
www.isgwork.com 
Pennsylvania Department of Education
The Pennsylvania Department of Education is the executive department of the state charged with K-12 and adult educational budgeting, management and guidelines. The PDE requires all persons holding Pennsylvania professional educator certification to complete continuing education requirements every five years in order to maintain their certificates as active.
www.education.state.pa.us
Pittsburgh Technology Council
Since 1983, the Pittsburgh Technology Council has been the principal point of connection for companies from four primary clusters of the technology industry that are represented by a critical mass of businesses in southwestern Pennsylvania including, the Advanced Manufacturing / Materials, Green Technology, Information Technology and Life Sciences sectors.
www.pghtech.org

Pennsylvania's #1 Choice for Evaluation Management

Manage All PDE Compliance Items in One Place Track, Manage, Submit Continuing Education Hours to PERMS Facilitate All Paper-Based Forms and Requests Electronically