State Mandates and Compliance Tracking Software
Comply is an online tool for tracking state mandates, clearances, Act 48 hours, required trainings, requests, and other district requirements.
Track state mandates and compliance requirements and manage Act 48 hours items in one place with an easy-to-use tool that has built-in reminders for your employees! You can easily track: Clearances, Mandated Trainings, Acknowledgments/Sign-offs, Requests, Professional Development, Paraeducator Hours and much MORE! You can also track and submit Act 48 hours directly to PERMS right in the software! Comply can help you track attendance at in-services, and gather feedback from participants, all in one place; while ensuring your Act 48 hours are submitted quickly and seamlessly to the State.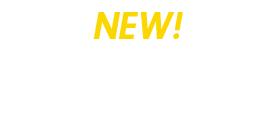 Facilitate All Paper-Based Forms and Requests Electronically
ESSER Funding Options for PA Educators
The Coronavirus Response and Relief Supplemental Appropriations (CRRSA) Act includes an additional $53.4 billion for the Elementary and Secondary School Emergency Relief Fund (ESSER II Fund). PA-ETEP and Comply may have applications related to providing school leaders with resources to continue to address the needs of their schools. Edulink is offering a 5% discount on three-year contracts as an option for districts looking for ways to allocate the new funding.
Keeping You On-Track with School Safety and Security
Students have a right to a safe and productive environment in which to learn and grow. Educators are equally deserving of a safe work environment. Required trainings and security measures are now a regular part of school life. Yet, they can be a huge burden to manage.
Comply User Testimonials
Edulink clients share their experiences using Comply to track and manage PA state mandated compliance items.
Riverview Intermediate Unit 6 administrators discuss the greatest benefits they see with Comply, and new ideas they plan to implement using the software.
Assistant Superintendents discuss how the Requests Module of Comply makes tracking and submitting hours for paraeducators and teachers more efficient.
Asistant Superintendents share how Comply has impacted their districts' ability to keep up with changes in policy and regulations.
Riverview Intermediate Unit 6 administrators discuss their experiences with Edulink's Comply Customer Support.
PA State Mandate Compliance Tracking of Everything that Matters for Act 48 and More

See the Complete List of Tracking and Compliance Tools
Find more information and review the complete list of PA state mandated compliance tracking tools for Act 48 and more.
Maintain State Mandate Tracking and Compliance with Act 48 and More
Professional Educators
Teachers can complete all of their required clearances and district-required forms/sign-offs right in Comply, as well as complete district specific and state mandated trainings. Upon approval, teachers' Act 48 hours are submitted directly to PERMS!
Support Personnel
Support staff can complete and ensure compliance with all of their required clearances and trainings. Comply will keep track and remind them of when an upcoming item is due.
Administration
Administrators can fulfill compliance requirements by setting up and tracking items related to clearances, mandated trainings, inspections, polices, PIMS deadlines, Act 48 and much more. Templates are built right into the software, giving administrators the option to get their items set up quickly and with ease.
Onboarding and Training
EDULINK provides free onboarding and training for every new Comply client. We also offer regular Best Practice webinars to share updates and new templates with you, as well as give clients an opportunity to share their best practice ideas with each other.
Support
Our Support team stands ready to assist users via our Support desk ticketing system. Simply click on the Support link at the top of your portal, locate helpful articles and tutorials, or reach out to our agents who will answer your questions and direct you to the right resources.
Comply Users Benefit from Frequent Product Enhancements, User Case Studies, News and Announcements.
Read Our Special State Mandates Edition Comply Newsletter!
There are so many state mandates to track and manage. Did you know that Edulink's Comply software can help you meet those state mandates? See how you can stay on track and ensure that your district's personnel remain in compliance by using Comply!
Schedule a free demo and see how easy it is to maintain PA clearance tracking and other compliance items
Edulink Named One of 20 Most Promising Compliance Technology Solution Providers of 2019
The entire Edulink staff is proud and honored to be acknowledged for the effectiveness of our products, as well as our ongoing commitment to helping educators throughout the Commonwealth efficiently comply with State-mandated regulations.

Pennsylvania's #1 Choice for Evaluation Management

Manage All PDE Compliance Items in One Place Track, Manage, Submit Continuing Education Hours to PERMS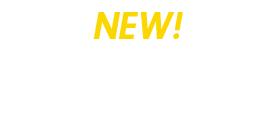 Facilitate All Paper-Based Forms and Requests Electronically