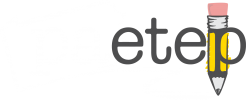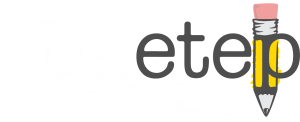 Pennsylvania's #1 Choice for Teacher Evaluation Management
Electronic Teacher Evaluation Portal (ETEP)
PA-ETEP is a comprehensive suite of teacher evaluation tools fully aligned with the Pennsylvania Department of Education.
Our application is comprised of several modules that facilitate the following evaluation tasks:
PA-ETEP Base Product Features
Act 13 Changes for the 2021-22 School Year
Pennsylvania Act 13 of 2020 has made modifications to the Educator Effectiveness process which will go into effect for the 2021-22 school year. Edulink is working to align PAETEP with the new requirements with no additional cost to our clients. It has always been our philosophy to keep PAETEP fully compliant with PDE requirements.
ESSER Funding Options for PA Educators
The Coronavirus Response and Relief Supplemental Appropriations (CRRSA) Act includes an additional $53.4 billion for the Elementary and Secondary School Emergency Relief Fund (ESSER II Fund). PA-ETEP and Comply may have applications related to providing school leaders with resources to continue to address the needs of their schools. Edulink is offering a 5% discount on three-year contracts as an option for districts looking for ways to allocate the new funding.
Featured Edulink Client Video Testimonial
Attend a Webinar Demo of PA-ETEP
Experience the benefits of PA-ETEP teacher evaluation software for your district!  Hosted by PA-ETEP creators, Dr. Hankinson & Dr. Myers.
Open to all administrators.
Stay on Top of Teacher Evaluation State Mandates, Finish Observations Faster, and Collaborate More.
Edulink's PA-ETEP electronic teacher evaluation portal contributes to your district's success.
Tracks Communication
For full detailed records and accountability
Paperless
For easy access and organization
Saves Time
So you can focus on meaningful discussions
Instant Visibility
Into the status of all staff for ease of management
Free Comprehensive Support
For a complex and changing process
Manage the teacher evaluation process for all of your educators
Teachers
Teachers can interact with supervisors throughout the observation process, send notifications, and review their performance records. Additionally, teachers are guided through their Student Learning Objectives for the year, such as establishing Goals, Performance Measures, and Performance Indicators.
Principals & Supervisors
Supervisors can manage the entire observation process from start to finish with support for Walkthroughs, Formal Observations, Differentiated Observations, SLOs, 82 Rating forms, and more. ETEP is crafted to align with the teacher evaluation requirements set forth by the Pennsylvania Department of Education and Act 82.
Non-Teaching Professional Employees
Manage NTPE Observations and perform formal ratings using periodic, semi-annual, and annual summative rating forms. Supervisors can quickly reference observations, assign rating values, and automatically calculate final ratings.
Onboarding & Training
Training is provided for administrators and principals through live webinars. The training lasts about 1.5 hours. The first 30 minutes of the training is for a central administrators and shows the user how to manage the back-end of their portal, setting up buildings, adding supervisors, assigning roles, etc. The other 60 minutes of the training is specifically for supervisors/principals.
Integrated Reporting
Various reports are available via the PA-ETEP base product. For example, administrators can review Observation Summary Reports, Component Summary Reports, Strength and Growth Summaries, and 82 Summary Reports.
PA-ETEP Users Benefit from Refresher Webinars, Industry Updates, Newsletters and Product Enhancements.
Pennsylvania Act 13 of 2020 has made modifications to the Educator Effectiveness process which will go into effect for the 2021-22 school year. Edulink is working to align PAETEP with the new requirements with no additional cost to our clients.
read more
Our customers are raving about PA's number one teacher evaluation tool!
"I believe that PA-ETEP is an excellent tool for administrators.  I have used this program for many years and find it easy to use and it provides an excellent framework for sharing data with multiple users."
Stan Whiteman III
Duquesne City School District 
"This is a wonderful product. I estimate that PA-ETEP saves me approximately 1.5 hours per observation."
Charles Hall
Tri-Valley School District 
"Of all the educational products and software we have dealt with over the years, this one may be the most effective at addressing a huge need and is done in a very professional and simple manner."
Joe McCormick
Shenango School District
Open the door to clear communication, ongoing professional conversations, and organizational consistency across your district.
We'll provide the teacher evaluation tools that keep you focused on their success!
Take the next step and get a private demo of Edulink's PA-ETEP teacher evaluation portal, hosted by one of our founders, Dr. Reed Hankinson or Dr. David Myers!
Free Demo, Free Training, Free Support. Always.
Schedule a Demo
Used by over 100,000 Educators
and over 450 School Districts, IUs, CTCs, Charter Schools
of our customers stay with us
Customer satisfaction rating
Edulink Named One of 20 Most Promising Compliance Technology Solution Providers of 2019
The entire Edulink staff is proud and honored to be acknowledged for the effectiveness of our products, as well as our ongoing commitment to helping educators throughout the Commonwealth efficiently comply with State-mandated regulations.
"The observation process utilizing PA-ETEP is an effective tool not only for evaluation purposes but to help teachers grow in their profession. I love it!"
Christine Reiber
Greencastle-Antrim School District
Get PA-ETEP Teacher Evaluation for your District
Administrators: Contact us for demo and pricing using the form below or call us
at 724-553-9354, option 2.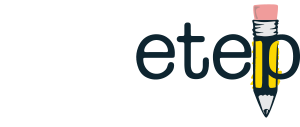 PA-ETEP News & Updates
The latest PA-ETEP news, updates, and announcements.

Pennsylvania's #1 Choice for Evaluation Management

Manage All PDE Compliance Items in One Place Track, Manage, Submit Continuing Education Hours to PERMS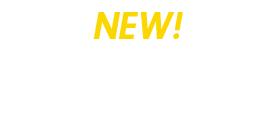 Facilitate All Paper-Based Forms and Requests Electronically