Let us do the work!
NEW:  We have added several new Templates to Comply — specifically for clearances, board policies, in-service trainings and more, to make your job easier! Sit back and let us do the work for you! Simply access the Template on your Comply portal and duplicate. Once duplicated, you can adjust the instructions, dates, reminders, etc. to meet the specific requirements of your district. Then, simply add your users and publish. It's just that easy!
See how to access these templates in the software below!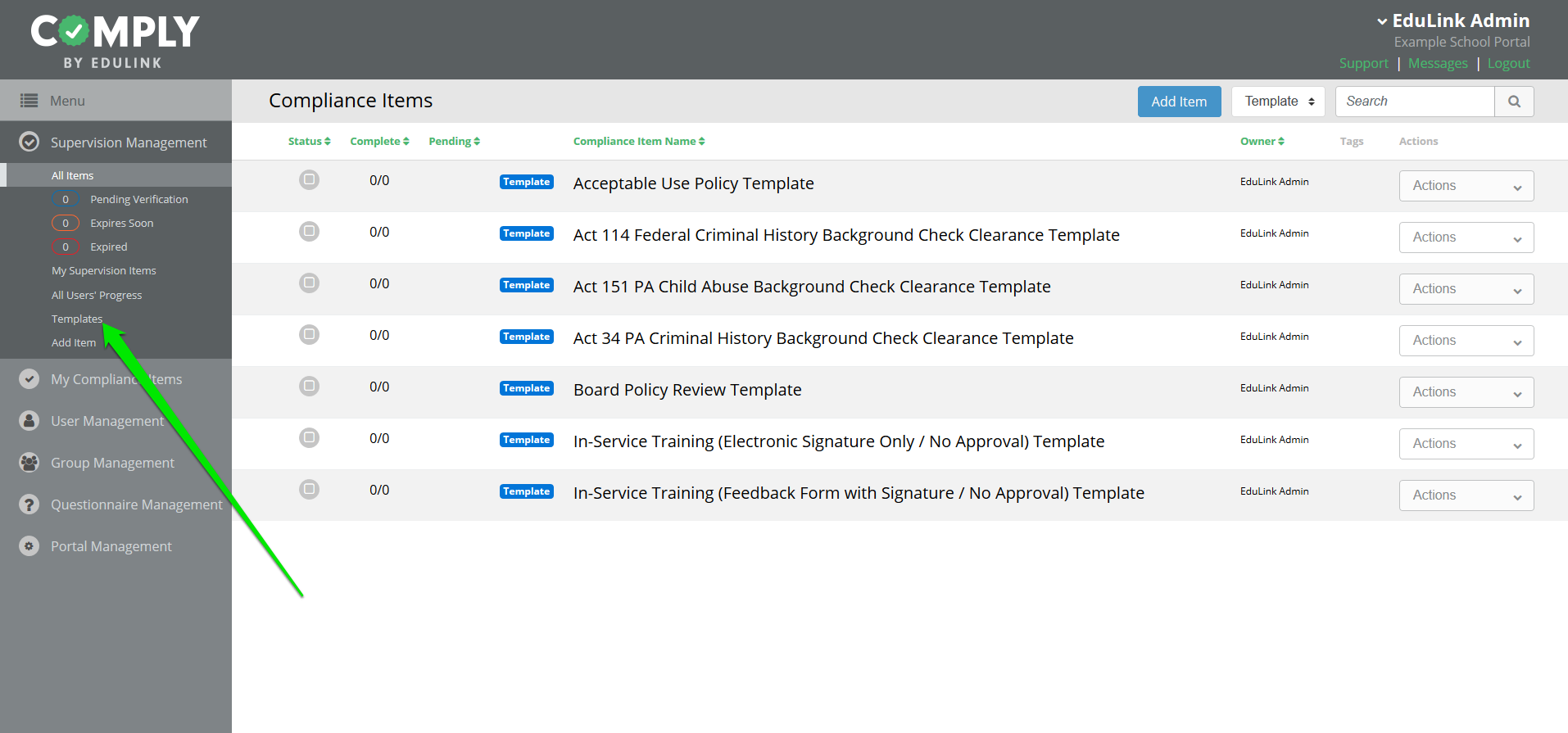 EduLink will continue to add Templates to make your job easier and help you remain in compliance. Coming soon…Templates for PIMS items, mandated trainings and more!
If you need additional training or help getting the most out of the software, schedule a private training with us by contacting ssawyer@edulinkinc.com.