With over 90,000 users and 400 school districts, IUs, CTCs, and charter schools using PA-ETEP, the evidence is clear that PA-ETEP is the number one teacher evaluation tool used in the state of Pennsylvania. Much of the success of PA-ETEP lies in the continuous enhancements being made which have been precipitated by you, our valued clients. This summer, our team at EduLink was hard at work engineering improvements to the software as well as NEW tools to help make your job easier and more streamlined. Take a look at what's new with PA-ETEP:
Formal Observation Scripting Tool/Evidence Editor
Scripted Evidence Saved in Order – Evidence entered in the scripting tool is now saved in order of how the lesson transpired.  Supervisors can review the lesson with the teacher in chronological order if desired.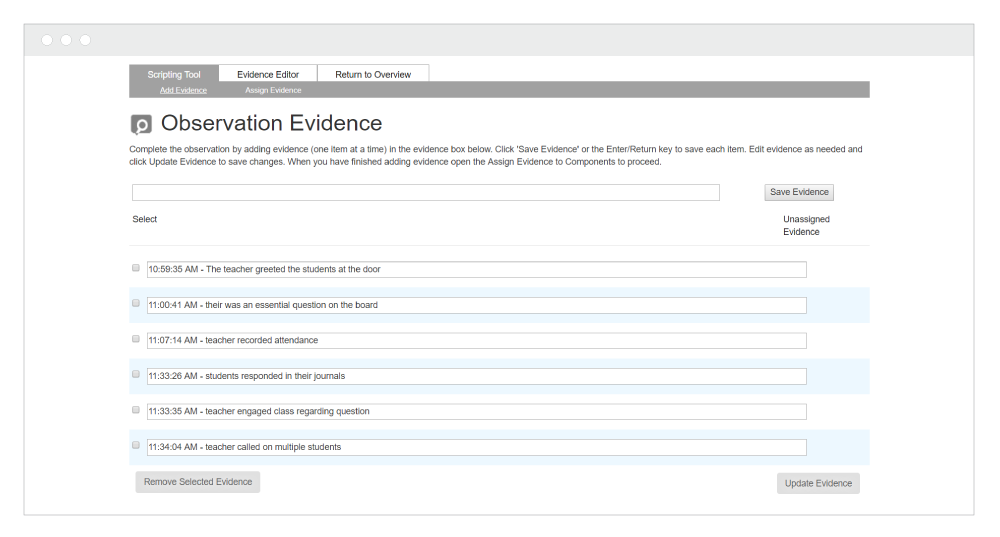 Scripted Evidence Editable – Supervisors can now edit their evidence prior to assigning to components.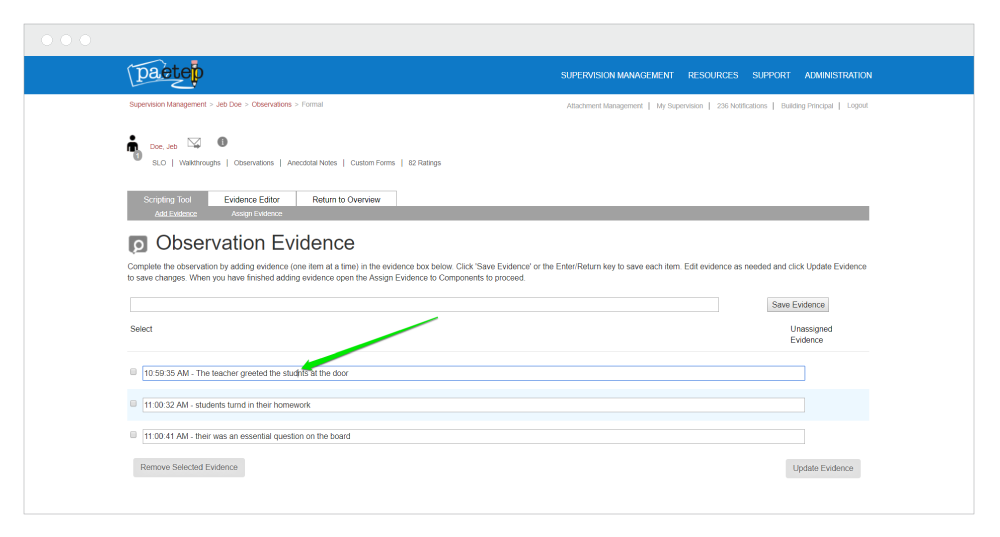 Assign Evidence to All Domains – Supervisors can now assign scripted evidence to all four domains.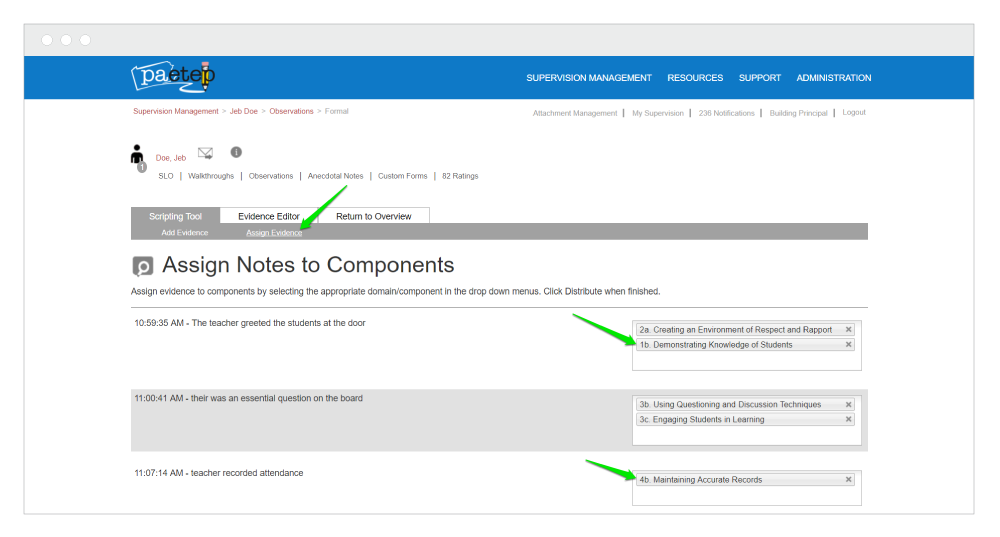 Evidence Editor Includes All Domains – The Evidence Editor inside the Formal Observation, now includes all four domains.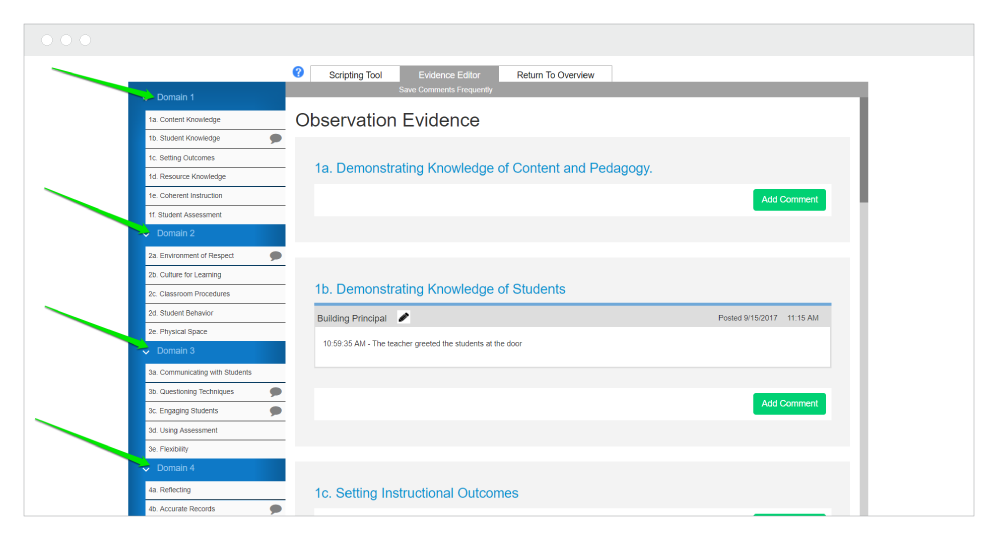 Rubric Blind Rating
Rubric Blind Rating – Within the Formal Observation, supervisors now have the ability to rate a teacher on the rubric without seeing the teacher's ratings first.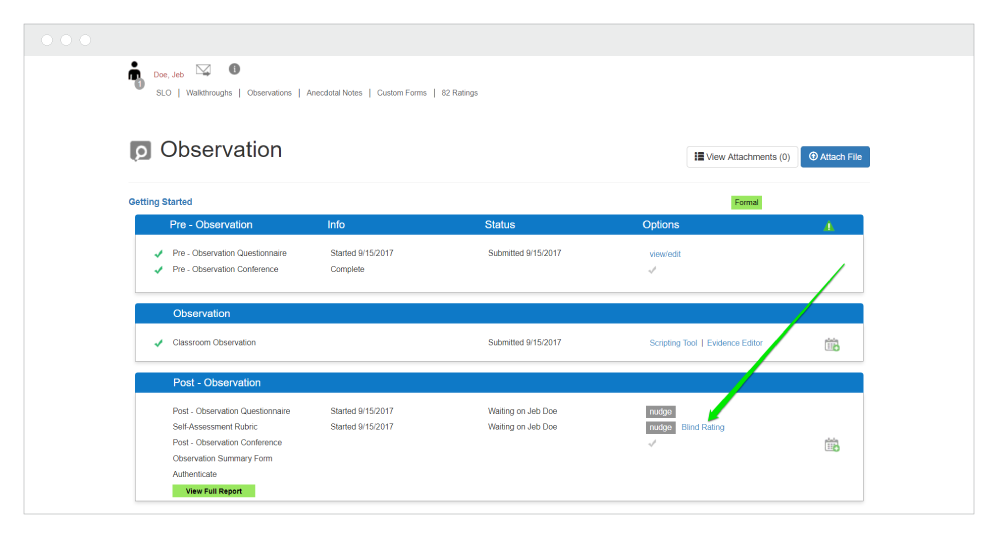 Comment Boxes
Comment Boxes – Now when you click Add Comment, the text editor includes a hyperlink option.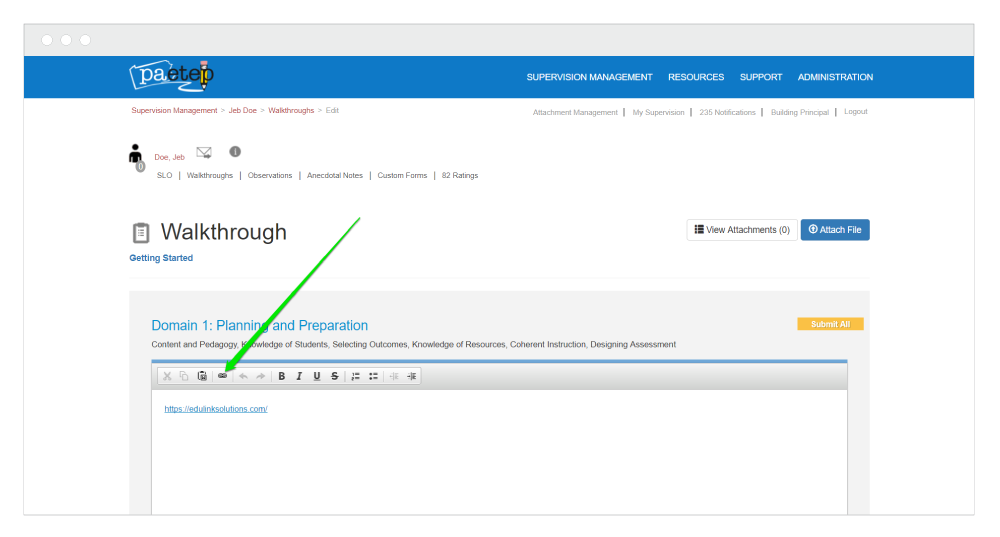 Anecdotal Notes
Anecdotal Notes – Teachers now have the ability to start their own Anecdotal Note.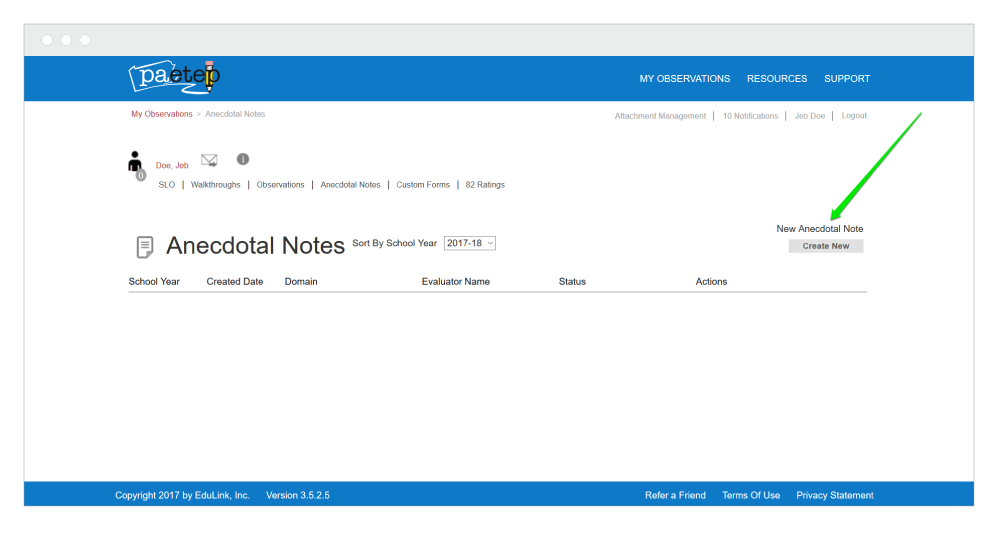 If you missed our Enhancements webinar….