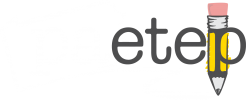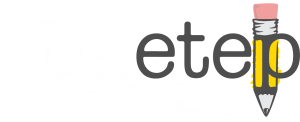 SLO/SPM/IEP
Student Learning Objectives (SLOs)
Inside PAETEP, the SLO process begins with the teacher identifying their classroom context, goal statement, and applicable PA standards. Performance measures and student performance indicators/targets are then identified relative to expected levels of achievement. The SLO is then submitted for feedback and approval by a building principal. Once approved and assessments implemented, teachers can return to their SLO and provide supervisors with ongoing updates, sharing student performance and action plans to address students at risk. At the end of the school year, final results are gathered and shared with supervisors. Based upon the results and overall levels of achievement, supervisors provide a final rating and notes/explanation. Once finalized, scores from the SLO flow to 82/13-1 forms for easy reference.
Supporting teachers throughout the SLO process, PAETEP offers help prompts for each field that provide descriptions and examples of what is being requested. In addition, PAETEP links teachers to examples that have been posted on PDE's SAS portal.
Student Performance Measure (SPM)
As part of Act 13 of 2020 and the Educator Effectiveness (EE) process used to evaluate professional employees in PK-12 education across Pennsylvania, PAETEP now includes the new Student Performance Measure (SPM) process. The SPM template has been built into PAETEP so that teachers can complete it electronically and submit to their supervisor for review.
The new Student Performance Measure (SPM) – LEA Selected Measure template and process are designed to facilitate active participation in the evaluation process while:
1) Aligning an identified student challenge or need to related school-level objectives and/or LEA-level priorities;
2) Encouraging instructional innovation based on latest research and trends; and
3) Improving educator practice.
According to Act 13, the new SPM process may be used in place of the SLO. However, if desired, LEAs may continue to use the SLO process. PAETEP's SLO/SPM module allows clients the choice to select between the SLO or the SPM process. Regardless of the LEA's choice, the final score earned by the teacher on the SPM or SLO will constitute at least 10% of a teacher's final summative score on the 82/13-1 form.
The SPM in PAETEP begins with identifying an Action Plan and submitting it to the supervisor. Once approved, the teacher will return to the SPM and complete the mid-year and year-end update.
Individual Education Plan (IEP)
As part of the Act 13 changes, a new IEP Goals Progress template is available in PAETEP for teachers to complete. The IEP Goals Progress template has been built into PAETEP so that teachers, if needed, can complete it electronically and submit to their supervisor for review.
A teacher should consult their LEA regarding the established n count to determine if they are required to complete an IEP Goals Progress at the beginning of each school year.
If required, the final score from the IEP Goals Progress process will constitute at least 2.5% of a teacher's final summative score on the 82/13-1 form (that is, within the Teacher-Specific Data Rating section of the 82/13-1 form).
Inside PAETEP in the SLO/SPM section, teachers will click Create New and select IEP Goals Progress and the appropriate supervisor, complete the Beginning of Year Action Plan and submit to their supervisor for review and approval. Once approved, teachers can return to the IEP Goals Progress section to provide a Mid-Year and Year-End update.
Client Video Testimonials
Do You Have the Tools You Need to Be Act 13-Compliant?
Pennsylvania Act 13 requires evidence to be gathered in a number of ways in support of the final effectiveness ratings on the new 13-1, 13-2 and 13-3 forms. As the only teacher evaluation tool that has the requirements built right into the software, PAETEP provides the specific tools and modules needed to collect the necessary evidence with ease! Check out all of the ways you can use PAETEP to address the Act 13 requirements!
Act 13 Changes for the 2021-22 School Year
Pennsylvania Act 13 of 2020 has made modifications to the Educator Effectiveness process for the 2021-22 school year. Edulink has updated PAETEP to align with the new requirements at no additional cost to our clients. It has always been our philosophy to keep PAETEP fully compliant with PDE requirements.
ESSER Funding Options for PA Educators
The Coronavirus Response and Relief Supplemental Appropriations (CRRSA) Act includes an additional $53.4 billion for the Elementary and Secondary School Emergency Relief Fund (ESSER II Fund). PA-ETEP and Comply may have applications related to providing school leaders with resources to continue to address the needs of their schools. Edulink is offering a 5% discount on three-year contracts as an option for districts looking for ways to allocate the new funding.
Take the next step and get a private demo of PA-ETEP for your School District.
Free Demo, Free Training, Free Support. Always.
Schedule a Demo

Pennsylvania's #1 Choice for Evaluation Management

Manage All PDE Compliance Items in One Place Track, Manage, Submit Continuing Education Hours to PERMS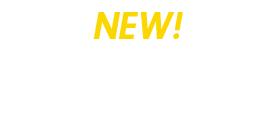 Facilitate All Paper-Based Forms and Requests Electronically