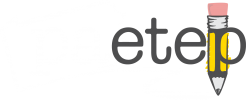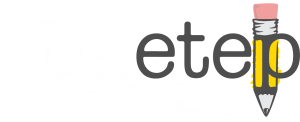 Support & Training Resources
Our Expansive Customer Support
We use your feedback, not only to continuously improve our products but to drive the creation of a wide-range of support materials to ease the facilitation of the observation process.
Training Resources for Teachers, NTPEs, and Supervisors
PA-ETEP has a variety of resources integrated into the application for Teachers, NTPEs, and Supervisors.
Help icons can be found throughout PA-ETEP, providing quick guidance within the various observation modules.  Additionally, each observation module includes a Getting Started link to introduce users to the software features, as well as serve as a reference during the observation processes.  Users can find answers to Frequently Asked Questions by browsing FAQ articles that are available in our Support materials.  PA-ETEP also includes slideshow and video resources that can easily be shared for onboarding new users and used as a refresher for returning users.
Want to attend a refresher training?
We offer free monthly PA-ETEP refresher training sessions.
We're standing by to answer your questions.
Our friendly and experienced staff are standing by to answer your questions and respond to your support tickets eight hours per day, Monday – Friday.  To submit a support ticket to the help desk from your PA-ETEP portal, click Support, then "New Support Ticket." Or send an email to support@paetep.com.
Need to submit a help desk ticket?
Resources for Portal Managers
School District Admins
PA-ETEP identifies individuals who manage their district's PA-ETEP portal as "School District Admins." Several resources are available for district admin users including: setting up your portal, understanding and managing user roles, mastering your portal, and staying current with PA-ETEP.
View a complete list of resources for portal managers/school district admin users
Take the next step and get a private demo of PA-ETEP for your School District.
Free Demo, Free Training, Free Support. Always.
Schedule a Demo
"Compared to our previous product, PA-ETEP is so much easier to use. Tracking of tasks is organized to allow for communication between myself and teachers."
Mark A. Clevenger,
Principal
Chestnut Ridge School District
"The responsiveness of the Customer Service personnel at PA-ETEP is what sets this product apart from all others. I have never submitted a question or a request that was not responded to in a most timely fashion. Problems are either fixed at the company's end, or my operator error is explained to me clearly so that I may avoid the mistakes that caused the unpredictable function."
Dr. Thomas J Quinn,
Assistant Superintendent
Abington Heights School District
"I do love the timeliness of the support tickets and help I have received from PA-ETEP. They are friendly and resourceful. I have been very pleased with the customer service and thank them for the support."
Jennifer Marsteller,
Principal
Baldwin-Whitehall Area SD

Pennsylvania's #1 Choice for Evaluation Management

Manage All PDE Compliance Items in One Place Track, Manage, Submit Continuing Education Hours to PERMS Facilitate All Paper-Based Forms and Requests Electronically