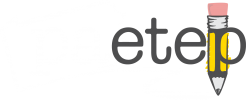 Differentiated Observations

Differentiated
Observations
This module supports the Differentiated Observation process.  It gives professional educators the ability to define their goal, focus areas, provide progress updates, and collaborate with their supervisor through the process.
Evaluation Rubric
This module is accompanied by the evaluation rubric for formalized ratings across all components to conclude the observation process.
Take the next step and get a private demo of PA-ETEP Differentiated Observations for your School District.
Free Demo, Free Training, Free Support. Always.
Schedule a Demo

Pennsylvania's #1 Choice for Evaluation Management

Manage All PDE Compliance Items in One Place Track, Manage, Submit Continuing Education Hours to PERMS

Customize Online Registration for a Seamless Experience