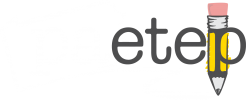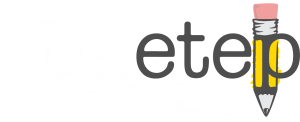 Student Learning Objectives
Student Learning
Objectives (SLOs)
Student Learning Objectives (SLOs) are a part of Pennsylvania's Educator Effectiveness as outlined by Act 82.  SLOs are an essential component in improving and measuring student achievement.
Inside PA-ETEP, the SLO process begins with the teacher identifying their classroom context, goal statement, and applicable PA standards.  Performance measures and student performance indicators/targets are then identified relative to expected levels of achievement.  The SLO is then submitted for feedback and approval by a building principal.  Once approved and assessments implemented, teachers can return to their SLO and provide supervisors with ongoing updates, sharing student performance and action plans to address students at risk.  At the end of the school year, final results are gathered and shared with supervisors.  Based upon the results and overall levels of achievement, supervisors provide a final rating and notes/explanation.  Once finalized, scores from the SLO flow to 82-1 forms for easy reference.
Supporting teachers throughout the SLO process, PA-ETEP offers help prompts for each field that provide descriptions and examples of what is being requested.  In addition, PA-ETEP links teachers to model and exemplar SLOs that have been posted on PDE's SAS portal.
In addition to the Teacher SLO, PA-ETEP provides a Principal SLO.  The principal SLO follows the guidelines of Act 82, prompting building administrators to reflect on and respond to a series of eight questions (see below).  Once completed, principal SLOs are summited for approval and updates are given as needed.   When finalized, the final rating earned by the principal flows to the 82-2 form for easy reference. Provided below are the steps for completing the principal SLO: 
State your measurable student academic SLO
Describe the data and evidence used to create and measure your SLO
Identify the student population(s) selected for this SLO
Describe the action plan and timeframe in reference to implementation, analysis of data, and reporting for this SLO
Describe the expected results for students included in this SLO
Describe the performance measures to be used to determine student progress
Describe what criteria will be used to determine the levels of Distinguished, Proficient, Needs Improvement, and Failing
Describe your leadership role in facilitating the attainment of this SLO by referencing appropriate components within the four Domains of the Framework for Leadership
Client Video Testimonials
Take the next step and get a private demo of PA-ETEP for your School District.
Free Demo, Free Training, Free Support. Always.
Schedule a Demo

Pennsylvania's #1 Choice for Evaluation Management

Manage All PDE Compliance Items in One Place Track, Manage, Submit Continuing Education Hours to PERMS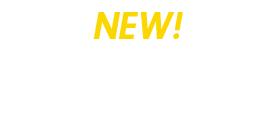 Facilitate All Paper-Based Forms and Requests Electronically