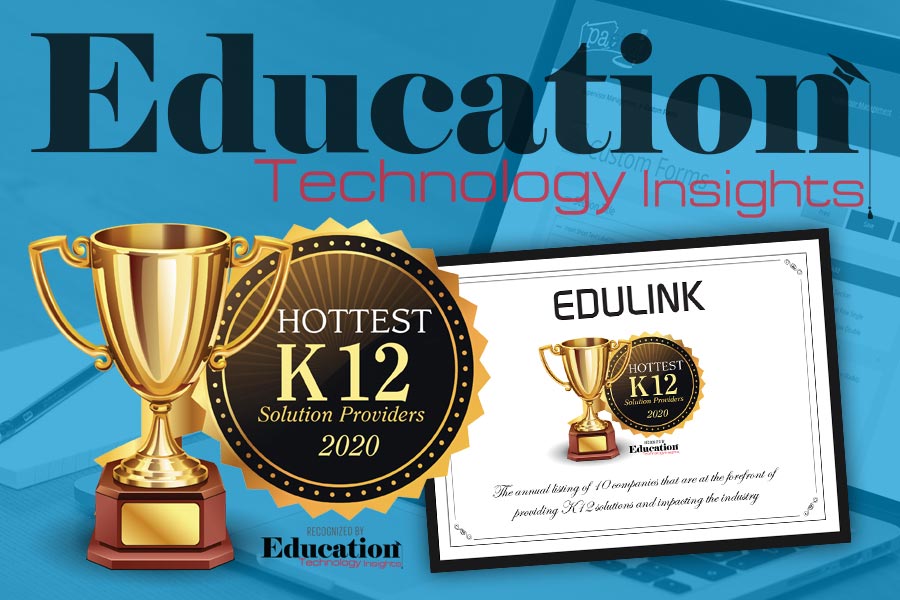 Edulink, Inc. Pittsburgh, PA, July 8, 2020 — Edulink, Inc. has been named as one of the 10 Hottest K12 Solution Providers for 2020 by Education Technology Insights magazine in their annual listing of 10 companies that are at the forefront of providing K-12 solutions and impacting the industry. The editorial board of Education Technology Insights, along with a distinguished panel of C-level executives and industry analysts, identified Edulink as being among the top providers that exhibit competence in offering innovative K-12 solutions.
Founded in 1998, Edulink has been transforming the face of education by offering web-based software solutions that help school districts, intermediate units, charter schools, cyber schools and CTCs streamline and manage their administrative workflows with ease. The company's software solutions target the specific needs of educators in the areas of teacher evaluations, clearances, mandated trainings, continuing education hours, emergency drills and safety surveys. Edulink's two primary solutions (PA-ETEP and COMPLY) provide the education market with online software tools that manage teacher evaluations and compliance tracking. PA-ETEP is utilized by nearly 80 percent of all the school districts in Pennsylvania and is considered to be "Pennsylvania's #1 Choice for Evaluation Management."
As Education Technology Insights notes, "What makes Edulink unique in this market is its ability to adapt and respond to changing work situations and environments. Take the COVID-19 outbreak, for instance. Since the pandemic began, educators and administrators have been forced to embrace a new remote work model of teaching and supporting students/faculty virtually — making day-to-day tasks very challenging. To successfully assist educators in this transition, Edulink has incorporated an Online Educator Rubric within PA-ETEP for educators who are teaching remotely. Furthermore, all 82 forms in PA-ETEP have been programmed to adhere to the new regulations set forth by the Pennsylvania Department of Education (PDE) and the new Act 13 standards. This modification enables supervisors to receive automatically calculated final scores on teachers based on their observations and practices. Edulink made all these changes into its PA-ETEP software in collaboration with the PDE, within a matter of weeks, which ultimately prevented workflow disruption in 80 percent of the state's school districts."
Edulink's innovative solutions, prowess and expertise are the cornerstone for the trustworthy relationships it has with clients throughout Pennsylvania. As Edulink co-founder, Dr. Reed Hankinson puts it, "The company's success is, in part, a result of its philosophy to include school leaders in the process of building end-to-end solutions for educators. We work with the educators to build tools that they need."
"The entire Edulink team takes great pride in being acknowledged for our commitment to serving educators throughout Pennsylvania. Being responsive to the ever-changing challenges educators are facing now is more vital than ever before," says Dr. Hankinson. "With our in-depth knowledge of the education process and administrative workflows, Edulink will continue to strive to ensure complete satisfaction for both our current and future clients," he continued.
To read the online Education Technology Insights article, please click HERE.
To learn more about how Edulink's solutions can streamline teacher evaluations and compliance management, visit edulinksolutions.com.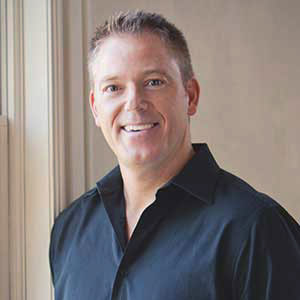 "With our in-depth knowledge of the education process and administrative workflows, Edulink will continue to strive to ensure complete satisfaction for both our current and future clients."
Dr. Reed Hankinson, Director, Edulink